Are You Ready for Independent Living? Take Our Quiz!
Different people have different ideas about independent living in a retirement community. Some wonder if it might be too expensive or too limiting. Others don't believe they'd enjoy themselves as much as they do in their own homes. Many just don't feel they're ready for it. But you can't really pass judgment on the pros and cons of independent living without a clear understanding of what it is and what it offers. This simple 8-question quiz is designed to help you find out. Just choose the response that's closest to how you really feel.
Ready for Independent Senior Living? Take Our 8-Question Quiz to Find Out.

What are your answers telling you?
If most of your responses were "A" you may want to continue aging in place in your current home. But you can see that doing so will involve progressively more effort and expense as time goes on. And continuing to remain in your home indefinitely may introduce physical, social and emotional limitations as you age.
If you chose mostly "B" responses, you're essentially revealing that maintenance-free independent living at a community like The Ridge Pinehurst may offer solutions to what's concerning you now. From safety and time-saving conveniences to dining options and a range of helpful, enjoyable amenities, The Ridge Pinehurst could mean a positive change for you going forward.
Choosing mostly "C" responses is a clear indication that independent living at The Ridge Pinehurst is precisely what you're looking for. Located in the Denver suburb of Lakewood, The Ridge Pinehurst is situated in one of the best states to retire in, offering the amenities, security and care continuum you need to make the most of your senior years. You'll have five unique dining concepts available — including formal dining as well as a bistro, pubs and lounges for more casual occasions. You'll be freed from all interior and exterior home maintenance, and your expenses will be consolidated and predictable.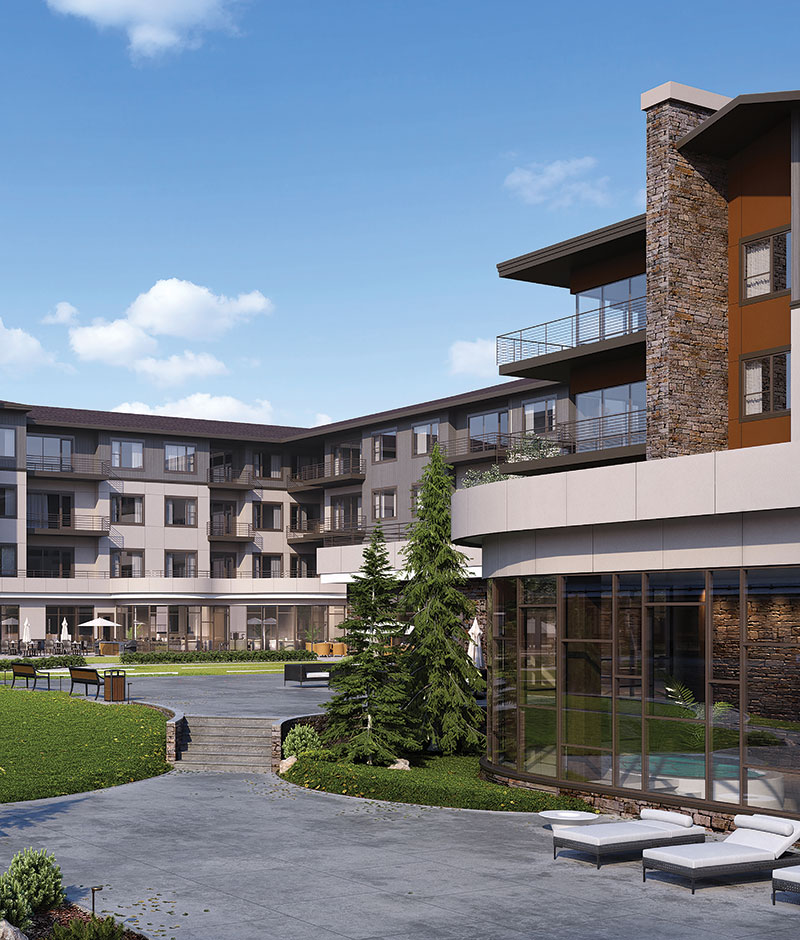 You'll enjoy a range of wellness activities and have access to our Club Ridge spa, resistance pool, yoga classes and pickleball courts, along with all the trails and hiking options near Denver.
This brand-new luxury senior living community is perfect for anyone wanting to save time and focus on the fun, community aspects of retirement. If you're curious about the cost of senior living, have a look at our cost comparison calculator to see how life at The Ridge Pinehurst stacks up to your current living costs.
The Ridge Senior Living family of communities — The Ridge Foothill, The Ridge Cottonwood near Salt Lake City, and our new Denver community, The Ridge Pinehurst — are leaders in the field of independent senior living. Find out more by contacting us here.
Hear from Rae about her friends who love her apartment and the lifestyle at The Ridge Senior Living in Denver.