Books to Read & Movies to Watch to Celebrate Veterans Day
Every year on November 11, these great United States remember those who fought valiantly, sacrificed for the greater good and served the nation centerstage. The day originates from Armistice Day, which marked the end of World War I, but was renamed Veterans Day in 1954. Veterans Day means something different to each of us. For some, it's a way to say thank you for our freedoms and pay our respect to those who have served. For others, it brings back memories of time in the service. For all of us, Veterans Day represents honor, valiancy, a true sense of pride, and commitment to the greatest country in the world.
Here at The Ridge, we gather all our movie buffs and bookworms to celebrate through experience. Watching movies and reading books are great ways to honor the stories of those who came before us. To help you celebrate this year, we've pulled together a list of our favorite book club books and Veterans Day movies.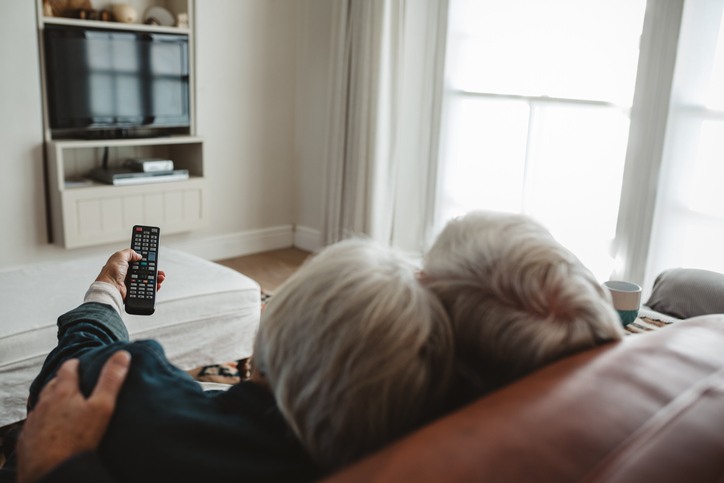 Movies to watch
"Top Gun" (1986)
Director: Tony Scott
Starring: Tom Cruise, Tim Robbins, Kelly McGillis
Overconfident pilot Maverick (Tom Cruise) is sent to the Top Gun Naval Fighter Weapons School, where the best of the best pilots hone their flying skills. His overzealous attitude gets him in trouble with other pilots as he navigates his way through military flight school, while competing for the heart of his beautiful flight instructor. While "Top Gun"may be a bit of an overdramatization of military life, it's a classic filled with thrilling flight scenes and iconic moments.
"The Great Escape" (1963)
Director: John Sturges
Starring: Steve McQueen, James Garner, Richard Attenborough
This film is based on a true story from World War II in which Allied troops attempt to tunnel their way out of an escape-proof German POW camp. A cross between adventure and comedy, the prisoners of war attempt to outsmart their captors, dig an escape tunnel and make a clean getaway. 
"Black Hawk Down" (2001)
Director: Ridley Scott
Starring: Josh Hartnett, Ewan McGregor, Tom Sizemore
A crowd favorite, "Black Hawk Down" gives the viewer a direct look into a mission gone wrong. The film focuses on the chaos of the American mission in Somalia to capture or kill warlord Mohammed Farah Aidid. It's a bit heavy and may have viewers reaching for the Kleenex box, but it gives great perspective as to the harsh realities of life or death in the field.
"A Few Good Men" (1992)
Director: Rob Reiner
Starring: Tom Cruise, Demi Moore, Jack Nicholson, Kevin Pollak
In this courtroom drama, Lt. Daniel Kaffee is a military lawyer faced with defending two Marines charged with the killing of a fellow Marine at Guantanamo Bay Naval Base. As the story unravels, it seems the accused Marines were likely carrying out an order from a commanding officer. Will Kaffee expose the conspiracy and command justice for those who deserve it?
"The Best Years of Our Lives" (1946)
Director: William Wyler
Starring: Myrna Loy, Dana Andrews, Fredric March
Competing as one of our favorite war movies, "The Best Years of Our Lives" breaches the topic of veterans returning to their Midwestern city after World War II. The film follows the story of three separate servicemen: Al Stephenson returns to his job as a banker, Fred Derry finds it difficult to hold down a job or salvage his plummeting marriage, and Homer Parrish struggles with the physical consequences of the war, having lost both hands. As each veteran struggles to reassimilate, each crisis is a microcosm of the experiences most American soldiers experience post-service.
"American Sniper" (2014)
Director: Clint Eastwood
Stars: Bradley Cooper, Sienna Miller, Kyle Gallner
"American Sniper" tells the true story of U.S. Navy SEAL Chris Kyle, one of the most successful snipers in American military history. Throughout his deployments to Iraq, Kyle struggles to not only keep himself and fellow soldiers alive, but also grapples with the reality of being an absent father and husband to his family back home. The film explores Kyle's missions as a SEAL sniper, but also conveys the emotional and mental impact of life at war.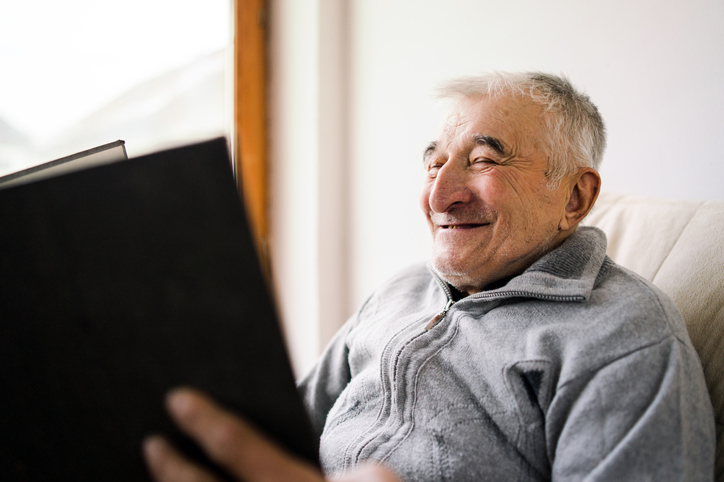 Books to read
"All Quiet on the Western Front" by Erich Maria Remarque
If you're in a book club for seniors, "All Quiet on the Western Front" is a must-read. It tells the story of Paul Bäumer, a young man who enlists to fight in the German army on the French front in World War I. After weeks of brutal training, he and his soldier buddies come to the jarring realization that the idea of patriotism for which they enlisted is nothing but an empty cliche.
"Crossings" by Jon Kerstetter
If you're looking to snuggle up with a good book on Veterans Day, this is the book for you. In his memoir, Jon Kerstetter tells the story of a life beginning in poverty on Wisconsin's Oneida Reservation. Persevering through incredible hardships, Kerstetter's tenacity and perseverance lead him to train as an emergency physician and volunteer in war-ridden territories such as Rwanda and Kosovo. After joining the Army National Guard and three tours in Iraq, he returned to America only to suffer a massive stroke, ending his career as both a soldier and doctor. He speaks to the process of understanding and coming to terms with his body's limitations and finding healing along the way.
"Redeployment" by Phil Klay
With a 2014 National Book Award for Fiction under its belt, this story collection reflects accounts of the American experience during the Iraq War. The stories flip-flop, some set in Iraq and some set in the U.S., as soldiers try to assimilate back into civilian life. This collection of stories captures the complexities soldiers experience, all straight from the source.
"Ohio" by Stephen Markley
This read takes place in a small town in northeastern Ohio, an area decimated by the Great Recession, the opioid crisis, and wars in Iraq and Afghanistan. Four former classmates come together on a summer night in 2013, each haunted by their past experiences brought up in a generation of war, crisis and chaos.
"The Hunters" by James Salter
This novel was originally written by James Salter and published in 1956, but was then re-released in 2012. It tells the story of American fighter pilots in the Korean War, revealing the depth of a pilot's courage in a transitional point in aerial warfare. As Captain Cleve Connell arrives in Korea to fly a newly operational F-86 fighter, he must stare failure straight in the face. This novel hugs disappointment, nudges boundaries, and explores the breaking points of an ambitious pilot in the midst of turmoil.
Celebrating Veteran's Day at The Ridge
On Veterans Day, it's important to commemorate the stories of those who have served. As we observe this national holiday, we invite you to join us at The Ridge, where residents embrace an active lifestyle that looks forward to the future and honors the past.
And if you're a movie buff, you'll love our senior living community in Denver with custom stadium seating cinemas in every level of living, and our communities in Salt Lake City that host movies every night in their theaters, from Musical Movie Mondays to Silly Sunday Flicks.