What Is Grey Matters?
Music. Movement. Self-expression. Creativity. Freedom to reconnect with how your body moves. The people around you flow to the beat just like you are, without scrutiny or judgment. You're dancing, but you'll feel like you're flying.
This is Grey Matters, a progressive movement therapy program based on the belief that artistic movement can guide you to reach your full potential. Its creators say it will inspire your mind to free your body and overcome negative perceptions that are holding you.   
What's a Grey Matters class like?
You'll be greeted by name and warmly welcomed into the group. The instructors will engage you with their voice, through eye contact or a gentle touch, helping you tune into the music so you can move to your best ability. They'll demonstrate every movement, and when they see you're progressing, they'll give you a slightly more challenging movement to try. With regular attendance, you'll discover improvements in the way you think, move, and feel about yourself.
You won't need any special training, equipment, or experience to join the fun. Just watch this clip of a typical Grey Matters class.
The music is lively and enjoyable, and you'll have an irresistible urge to bend, sway, and tap your toes. Some movements are performed seated, while others are done while walking in a circle around the room. Participants stretch, point their toes, reach back, reach up. At the end of a class, people are smiling at each other. They're conversing, sharing a hug, sharing bits and pieces about themselves.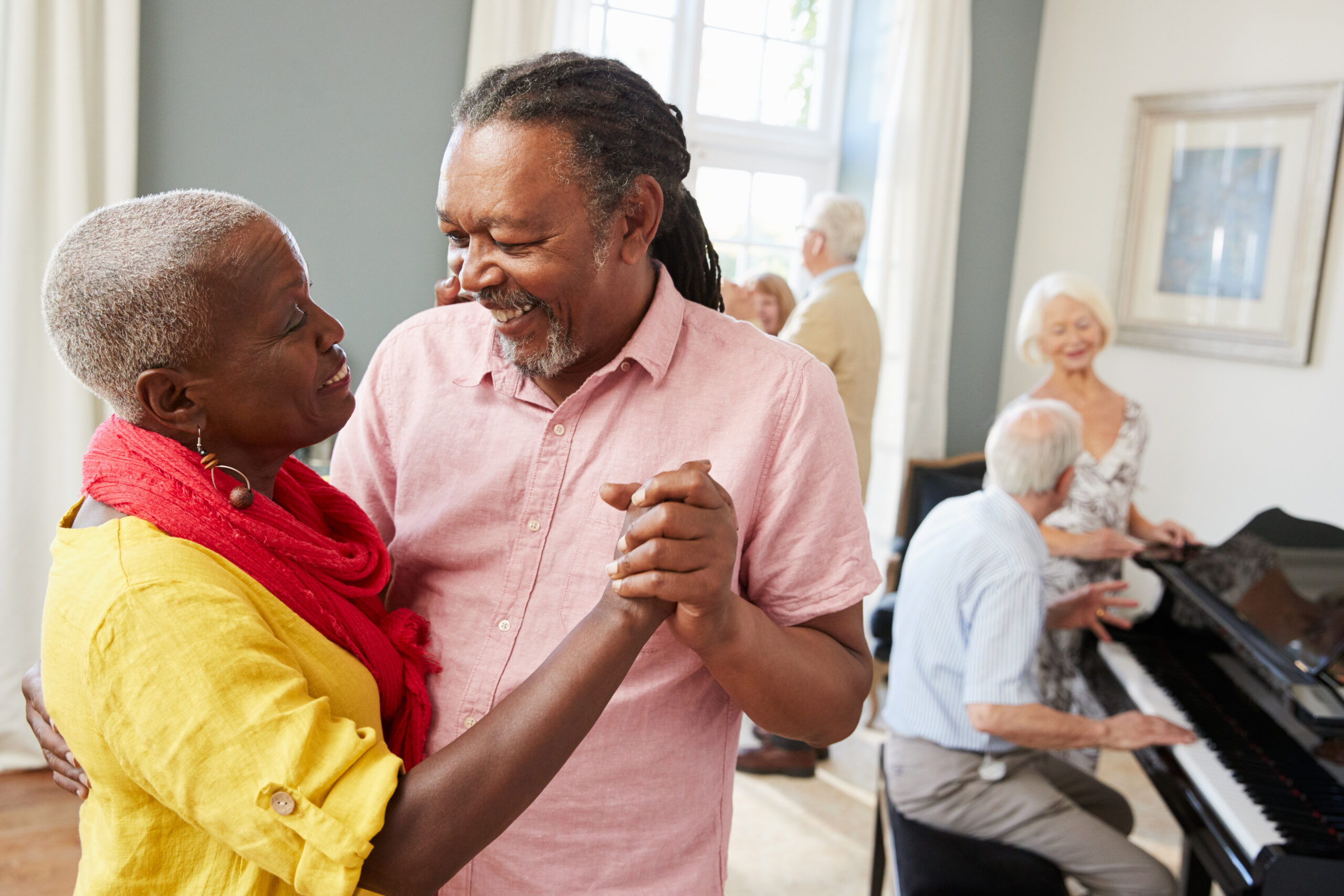 Who are Grey Matters classes for?
Classes are designed for older adults who are looking to improve their physical and cognitive ability. Different classes address the different abilities of those in independent living, assisted living, or memory care. People living with memory loss and reduced physical capacity from conditions such as Parkinson's and Alzheimer's are among those who benefit greatly from these classes. Following along to the music greatly relieves their symptoms and maintains independence. They find it lessens their trembling and helps improve their balance and dexterity. In this Grey Matters video, Steve Shamy, a Parkinson's participant, said he finds it, "…very invigorating and helpful. It keeps your muscles fluid." 
What are the benefits of Grey Matters?
Grey Matters is built upon a strong foundation of experience and research. Each class is a blend of creative movement, strength and flexibility exercises, and memorization games.
While exercises such as walking or strength training are often prescribed to slow down and or counteract age-related declines in mental and physical ability, a study shows only dance led to noticeable changes in terms of improved balance. Dancing on a regular basis also causes the brain to rewire its neural pathways, which helps with neuroplasticity – the ability of your brain to learn and remember. 
Besides just feeling good when they leave the class, participants experience a range of benefits that linger:
Improved mobility and strength for the

activities of daily living

– walking, rising from a chair or getting out of bed, picking up objects, etc.

Better balance and walking gait, improved coordination and posture, and a reduced risk of falls and accidents as a result

Stimulated appetite from the exercise

Decreased medical treatments

Intellectual, physical, social, creative engagement

Better all-around motor function and fewer complications  

Engagement in mood-boosting creative  expression and social interaction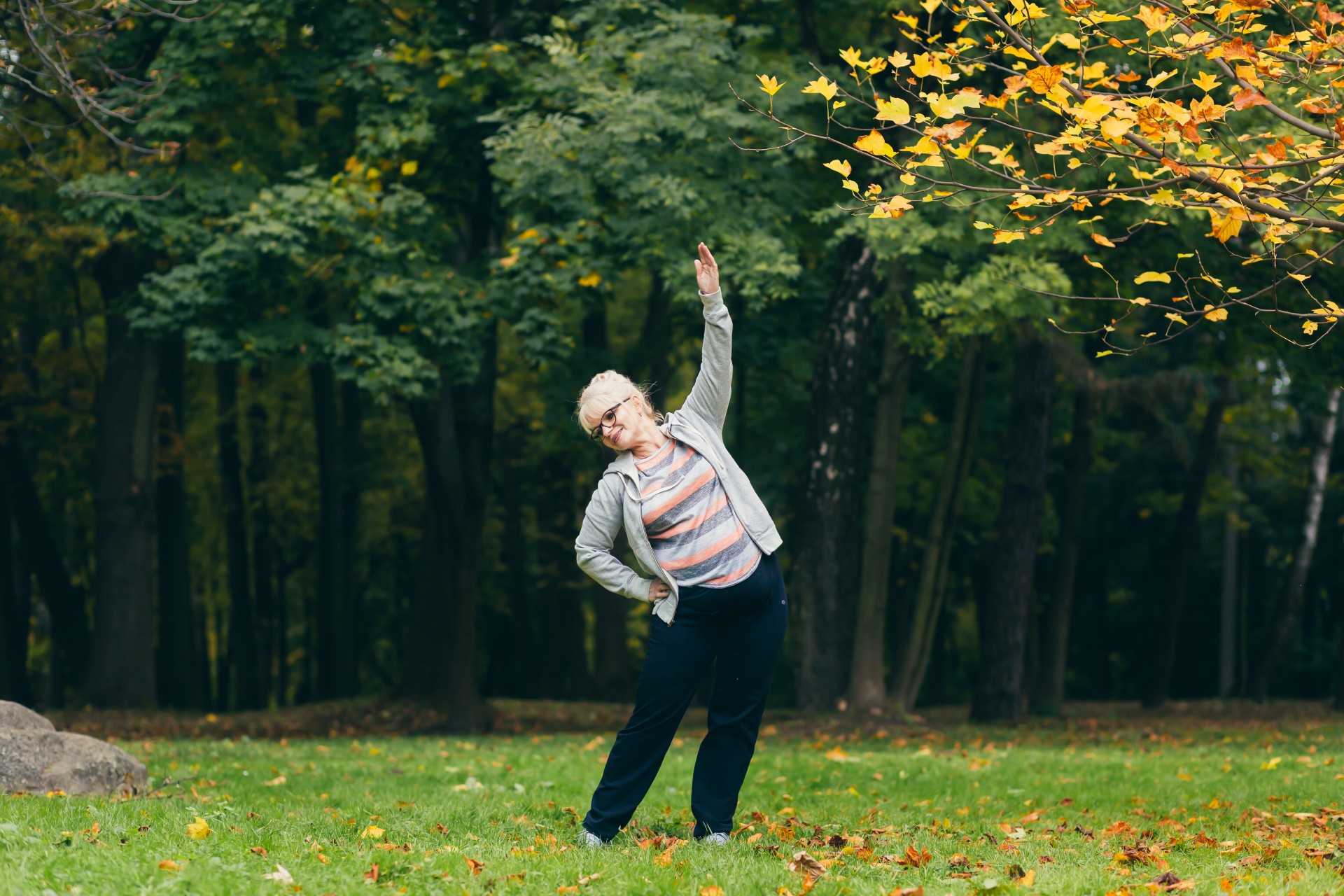 Discover the power of dance.
It's striking that dance reduces the risk of dementia by 76%, twice as much as reading. This is because when you dance, your brain makes rapid decisions on how fast to move and which way to turn, to keep up with changes to the beat of the song. Dance increases the speed at which your brain responds to problems, enhancing your mental abilities. The more complex your neural pathways are, the healthier our brains will be. Dancing is a great way to add more neural pathways to the brain, so if one pathway is lost or damaged due to disease, you can still retrieve that information from another pathway that's taken its place. 
"It's not just the physical part of things. It's the mental part of things — the creativity. I think that's what's good for us," said Carole Huffman, Parkinson's participant.
As Grey Matters helps you embrace physical movement, it also encourages you to engage with other people and explore a range of creative freedom in how you move. As you move and have fun, you're improving your physical stability, range of motion and brain health. Many participants say it makes them feel young again!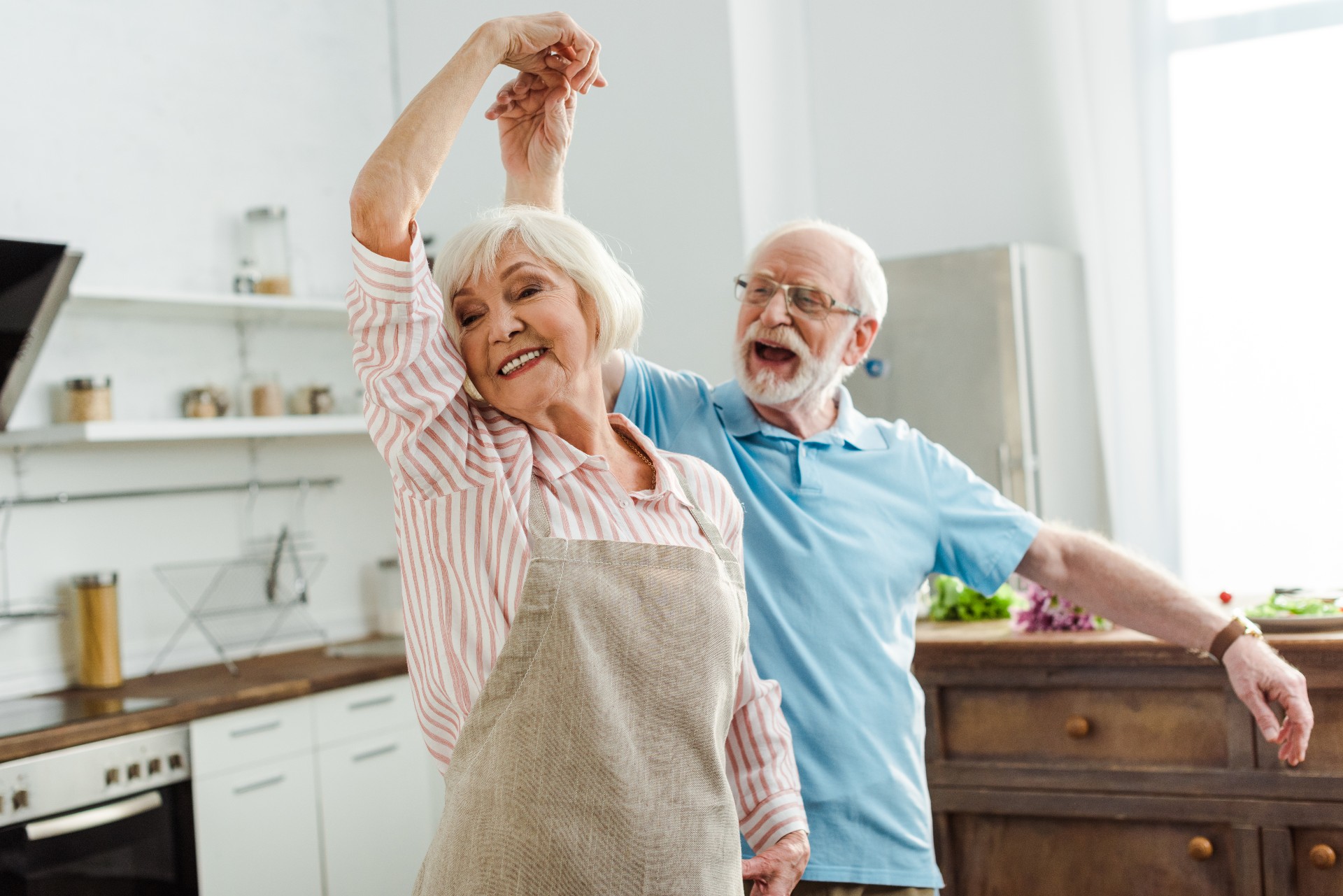 Grey Matters — at The Ridge
We believe that movement is therapy, and that it can help older adults broaden and transform what they're capable of in daily life. Grey Matters allows residents to reconnect with their best partner: their body and its physicality — and increase their physical and mental confidence. Learn more about this and other unique programs offered at The Ridge Cottonwood and The Ridge Foothill.