What Is the Best Age to Move into Independent Living?
Heading into seniorhood? Already there? These are some of the best years of your life, so where will you spend them? For many seniors, answering that question means exploring two issues: one, deciding if and when to move into senior living; and two, weighing independent senior living costs versus the cost of remaining in your home.
4 Reasons Senior independent Living Makes Sense Right Now
Those who have made the move to a senior living community will tell you to stop debating about when to move into senior living and just do it. Many will say they wish they'd moved sooner.
In fact, the best age to move into independent living really is when you're on the "young side of seniorhood" when you can truly make the most of every social, wellness and financial benefit this lifestyle has to offer:
Staying Younger Longer. Chances are, the younger you are, the healthier and more mobile you are. Independent living communities, like The Ridge Pinehurst, are chock full of daily activities and events to keep you as busy as you want to be.



Plus, contrary to what some believe, moving to senior independent living doesn't mean you can never leave the community! When you don't have to spend the afternoon mowing the lawn or fixing a faucet, in a city like Denver, you can hike or bike to your heart's content. In fact, Colorado folks love to point out that their whole state is one of the best all-around places to retire because of all those outdoor attractions. Studies have proven that longevity is 25% genetics and 75% lifestyle; living in a community that promotes activity and vitality really can make a difference.

Serious Cost Savings. The second reason the senior living community lifestyle is so appealing is cost. When you consider all the amenities that are included in your monthly rental, independent senior living costs are remarkably affordable.

There are no home maintenance costs to pay, no HOA fees, and no hidden charges or surprise expenses to deal with. On the plus side, well, your monthly rent covers just about everything you need for a comfortable, luxurious and carefree life.




At The Ridge Pinehurst, for example, your rental includes dining plans, housekeeping, utilities, property taxes, maintenance and landscaping, along with many other services. To give you some perspective on home maintenance savings, the personal finance site Bankrate.com found that homeowners, on average, spend $2,000 per year on services like landscaping, housekeeping and plumbing services. Figure in the cost of a typical emergency repair (around $1,000), and it's easy to see why so many seniors are finding the best age to move into independent living is whatever age you are right now. There's just no good reason to wait.

Advanced Care Options. Everyone ages, and with age come health issues and the possibility of needing extra attention. When you live in a retirement community like The Ridge Pinehurst, you have the peace of mind of knowing that excellent senior health care will be there for you whenever you need it.As you explore different communities, be sure to ask about advanced care living options (assisted living and memory care) if those senior health needs arise. Typically, assisted living includes assistance with the activities of daily living or more specific needs like medication management or health condition monitoring provided by a team of licensed professionals, with additional safety monitoring and attention to other special needs in the case of memory care.


Companionship and Socializing. Your home or apartment may seem like the best place to grow older, but keep in mind that these living options can also be isolating and limiting as you age. If you no longer drive or aren't quite as mobile, it's tougher to "get out there" to enjoy a game of cards, see a show, or simply enjoy coffee with friends. In a senior living community, good friends and fun are always right outside your door!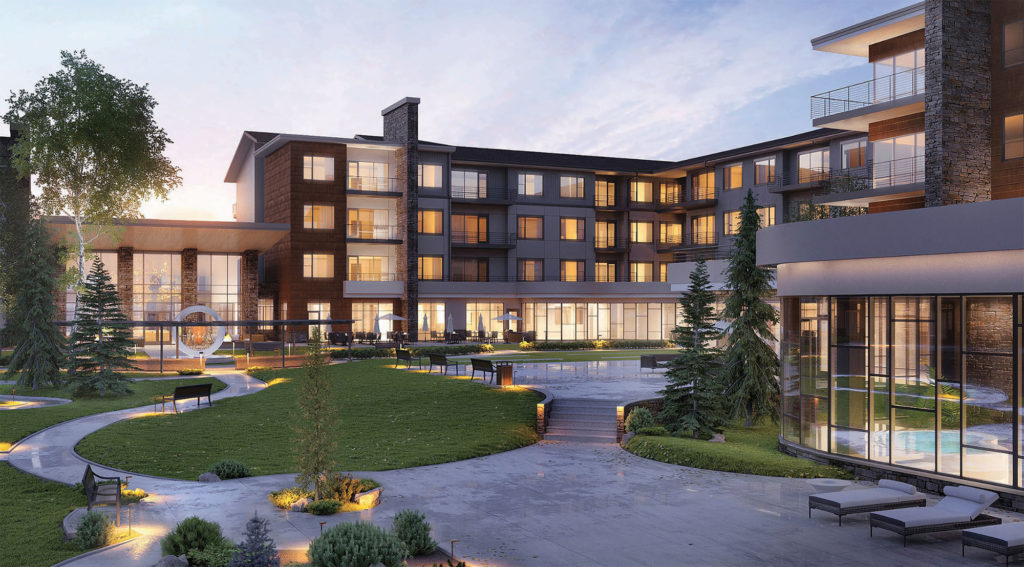 Let's Get Moving — Your Carefree Lifestyle Awaits.
More and more seniors are choosing the carefree lifestyle that a senior living community has to offer — and choosing to make the move younger than ever before. One of the finest options in senior living is The Ridge Pinehurst in the beautiful city of Denver. Not only is it located in one of the best states to retire, it offers all the amenities, security and continuum of care to make the most of your senior years. Ready to find the perfect independent living home? Join us in Colorado, one of the best places to retire, at The Ridge Pinehurst near downtown Denver.