The people putting strategy into motion.
The Ridge has served Salt Lake City and Denver area older adults with quality care for nearly ten years, winning awards along the way. The communities are privately owned and purposely designed to support forward-thinking and positive experiences for residents, their families, and team members alike.
Meet the team making The Ridge Senior Living synonymous with exceptional senior living – connecting our vision for the future with the day-to-day success of our individual communities.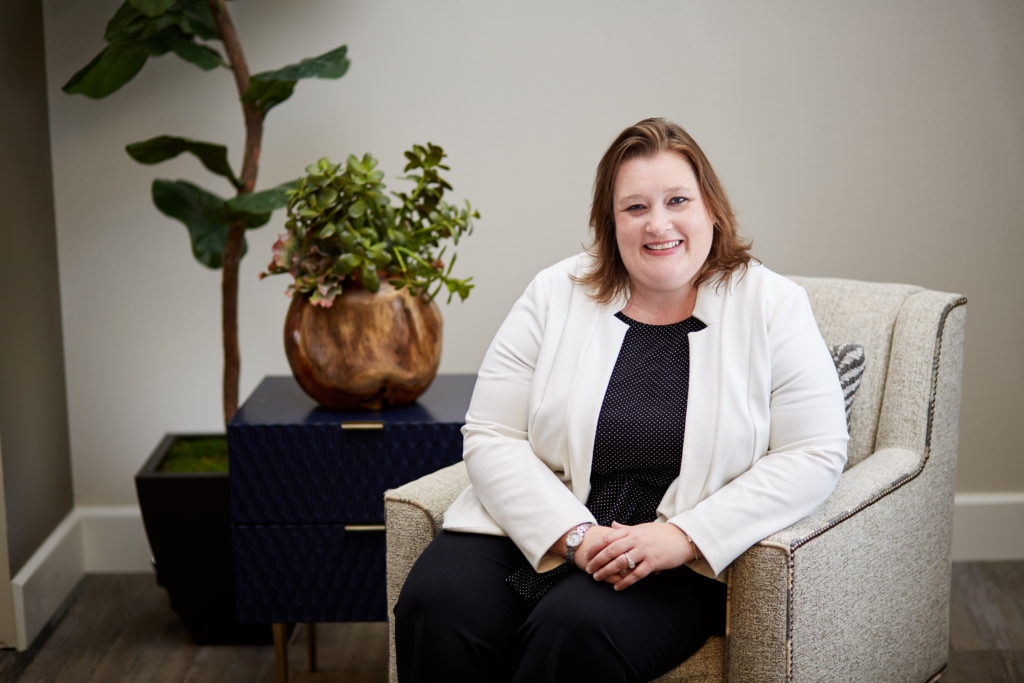 Mandy Hampton – CEO
Coming from humble beginnings in small town Montana, Mandy has applied relentless perseverance throughout her time in the senior living industry. She started her senior living career in 1995, and remains just as driven as she was on day one. In her current role, she's determined to provide seniors with a place to truly thrive – not only through exceptional design and purposeful programming, but also through the innovative integration of new technology and a forward-thinking business approach.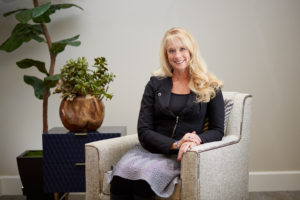 Marti DiTaranto – Vice President of Sales & Marketing
Marti joined The Ridge Senior Living team in February 2018. She's worked in the senior living industry for over a decade in both for-profit and nonprofit arenas. Her expertise in sales management spans all service levels, including independent living, assisted living, memory care and skilled nursing. Marti graduated from State College of Florida and is certified in Senior Living Sales Management by Florida State University. She's passionate about empowering sales teams to achieve their goals, while maintaining a high level of integrity and compassion for the seniors they serve.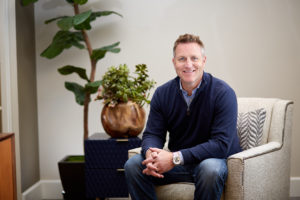 Jay Fritzler – Ownership Representative
Business Administration – Oregon State University
Born and raised in Portland, Oregon, Jay has worked in residential and commercial construction since 1996. He moved to Denver in 2016 to begin working in the senior living industry and connected with The Ridge Senior Living in February 2018. In his current position, Jay oversees all new construction and development – working to create elevated communities that inspire. Having performed a broad range of trades across a variety of construction types, he possesses the ability to quickly understand all the moving pieces of a project and effectively manage it through every phase.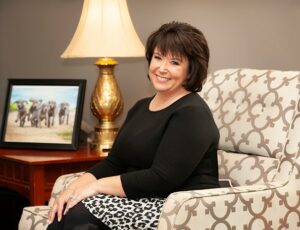 Diane Macheers – Vice President of Corporate Communications 
With 30 years of experience across all platforms and disciplines, Diane is a communications and marketing expert by any measure. Her ability to identify and understand the unique business needs of senior living leads to strategies and day-to-day management that grows the business. The Ridge Senior Living depends on Diane's leadership to ensure smooth and thriving marketing and communication operations. Diane has seen it all and has led successes in every situation. She is a problem solver who gets 'er done, which is reflected in one of her favorite phrases, "Yes, we can do it." Her enthusiasm is contagious and her integrity is universally respected. Diane has a Bachelor of Science in Journalism from the University of Kansas and a Masters of Business Administration from MidAmerica Nazarene University. With a passion for service, Diane uses her time outside of work to contribute to civic and community causes.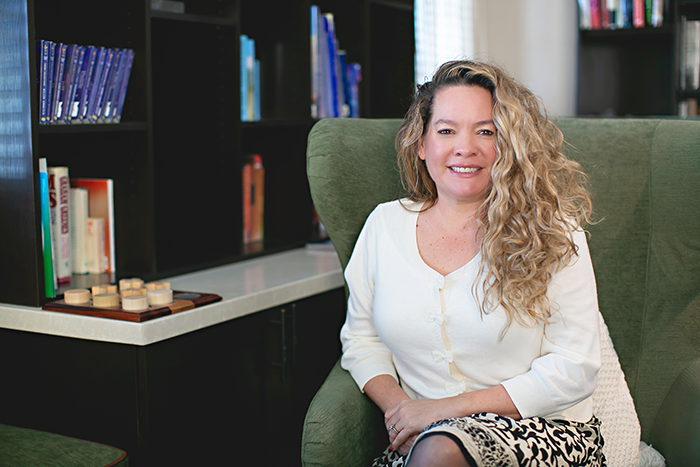 Laura Skirucha – Senior Accountant
Laura graduated from DePaul University with a Bachelor of Science in Accounting in 1996 and became a Certified Public Accountant in 1997. She began her career as an auditor with KPMG in Chicago and eventually transferred to Salt Lake City to be closed to "home". She has served a wide array of clients over the past two decades while raising three children. A team-player and anything but a typical bean counter, Laura knows a solid finance team that works well with management is integral to any company wanting to achieve the highest levels of performance and customer service and was excited to join The Ridge Senior Living Team in October 2021.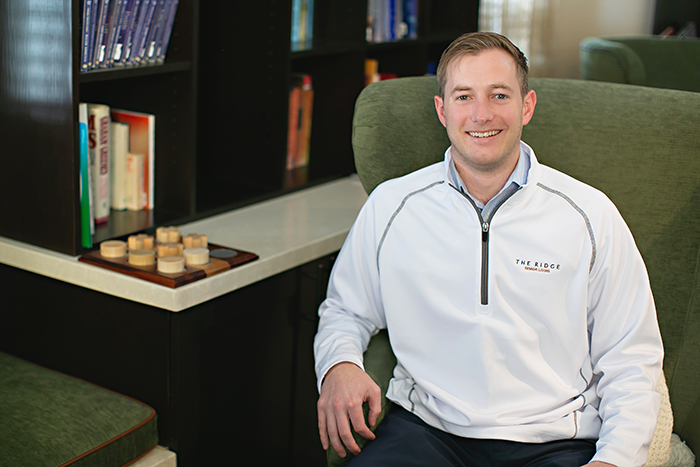 Joe Farrell – Chief Financial Officer
A native Californian, Joe is CFO of The Ridge Senior Living after joining the company three years ago. He comes to The Ridge from Ernst & Young where he was a senior associate in the Wealth and Asset Management sector in Los Angeles. He graduated from The University of California, Santa Barbara with a Bachelor of Arts in Economics and Accounting and shortly after earned his CPA. He is experienced in tax preparation, financial analysis, and budgets. He is honest, hardworking and has a drive to continually learn new things. Joe's tenacity is evidenced in his two-month cross-country bike trek that took him from the Virginia coast to the Santa Monica Pier.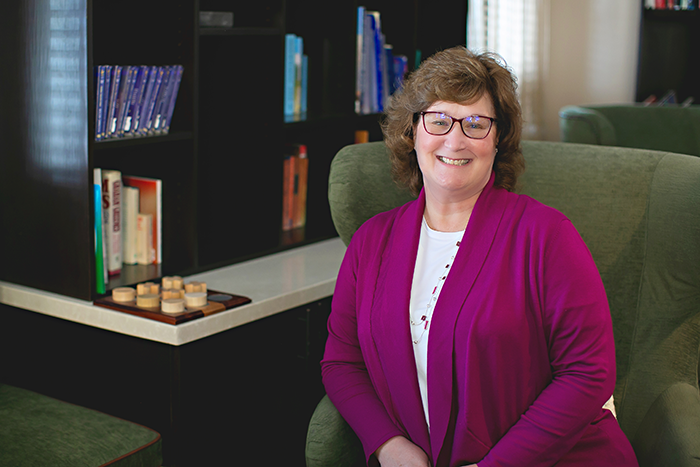 Suzanne Foley – Vice President of Human Resources
Human resources and senior living have been Suzanne's blood for nearly 30 years, and she loves both because it's a combination that allows her to make a difference in so many lives. She's built strong cultures and people through her HR career where her colleagues describe her as sincere, supportive and committed. She is an expert in risk management and knows how to create systems that enable smooth and efficient operations in our communities. In addition to her many certifications and board positions, Suzanne has a Bachelor of Arts in Journalism from the University of New Mexico and a Master of Arts in Organizational Development from the University of Phoenix. Suzanne is an avid sports fan who went to college on a basketball scholarship and still plays today in a senior women's league.
Sunny Smith – Administrative Assistant
Born and raised in southern California, Sunny comes to The Ridge Senior Living with nearly 30 years of experience supporting teams in many industries from real estate to insurance to renewable energy and now senior living. Plus, her years of experience have given her the skills and background to support the accounting staff. True to her name, Sunny comes to work with a positive, can-do attitude and will always go the extra mile for her colleagues and customers where she lives her motto that no job is too big or too small — it all makes a difference. She is an accomplished dancer and has performed as a lead in a Super Bowl half-time show.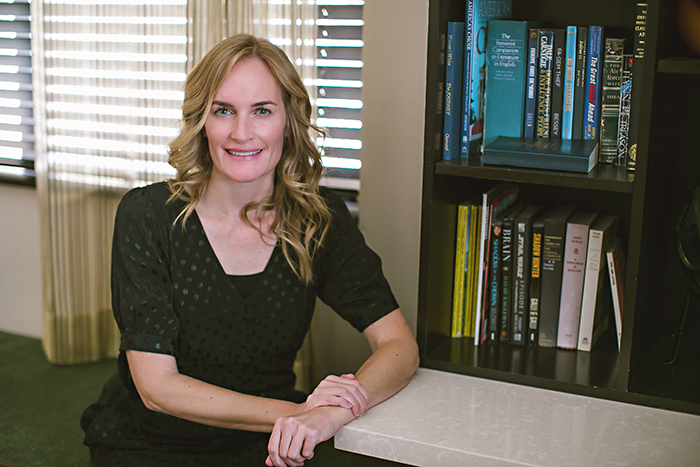 Penelope Stoddard, RN – Vice President of Clinical Services
A graduate of the University of Montana, Penelope has worked in various levels of senior living for nearly 15 years. She has worked in all areas of health care but chose senior living for her career because she is passionate about helping seniors live their best lives and maintain their independence. She is committed to every aspect of our residents' care and respects their individual personality, needs and wishes. She is a highly respected nurse by her peers and has become an expert in COVID mitigation. Penelope loves spending time with her family, and enjoys skiing, paddle boarding and traveling.
How we bring a touch of wow to the senior living industry.
We promise a life full of purpose, choices and delicious food.
Our family of residents and employees value individuality, mutual care, and gratitude.
We will make a positive impact on your life, our lives, and the greater community.
Our Affiliate Partnership
Attane
As The Ridge Senior Living's dedicated marketing partner, Attane has tailored sales consulting and enablement strategies for each of our communities. Their 30-plus years working hand in hand with senior living communities across the country provides smart perspective and demonstrated results.
Complete the form on this page for a deeper look at how Attane helps our organization set a bold new standard for senior living.