What Luxury Senior Living Looks Like
Senior living continues to draw residents for whom high-end services and custom amenities like five-star dining, personalized wellness and well-appointed senior apartments are truly just table stakes. These types of discerning consumers also expect upscale retirement communities to offer stunning architecture and design, exceptional hospitality and comfort, as well as increased choices and flexibility.
In short, they want luxury senior living that's tailored to them.
The senior living market is increasingly responding to meet the demand from seniors who don't want to sacrifice their lifestyles in retirement. One prime example is The Ridge Senior Living, recognized for exceptional senior living, and its three locations — The Ridge Cottonwood and The Ridge Foothill in Utah, and The Ridge Pinehurst in Colorado.
The Ridge Senior Living is known in the industry for redefining the idea of refined senior living. The dedicated and experienced people behind its corporate leadership are all committed to delivering the finest in luxury senior living — and it's a commitment you can see in every aspect of their communities.
A focus on residents first, and always
The top priority for each of The Ridge's communities is to create a richer environment, add value, and contribute to the lives of older adults. The ultimate goal is to offer a level of excellence and luxury in the senior living space that makes each person feel cherished. That includes residents and their families, as well as the team members who serve them.
It's evident in everything: from the design of the communities to the compassionate care at every level of living, and from the service-minded team members to the exceptional hospitality. Every thoughtful detail has been meticulously included for one purpose: to enhance the lives of those who have made a Ridge Senior Living community their home.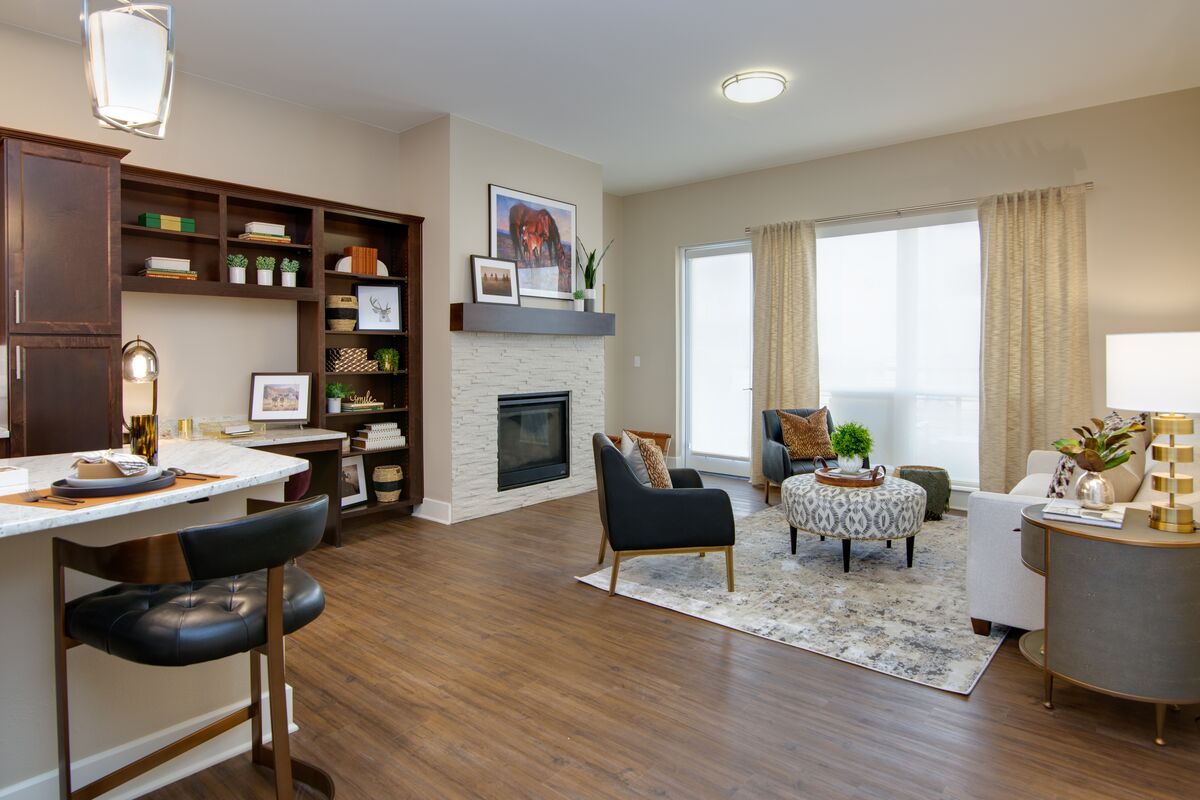 Light, bright residences
Each community and level of living is unique at The Ridge Senior Living. But all three levels  — independent living, assisted living and memory care — feature floor plans that are as comfortable and airy as they are well designed and contemporary. In fact, we believe luxury senior living should begin with the residence.
Independent living at The Ridge Pinehurst in Lakewood, Colorado, for example, offers a variety of floor plans designed to appeal to people looking for every modern convenience, with equal parts privacy and room to entertain. Residence options span the range of square footage: 1-bedroom, one-bathroom layouts from 600 to 1,100 square feet; and two-bedroom, two-bathroom options up to 1,600 square feet.
Every independent living residence at The Ridge Pinehurst is also finished with floor-to-ceiling windows, fireplaces, a private balcony, and an exceptional level of custom craftsmanship.
Our assisted living and memory care residences and private suites are just as thoughtfully appointed. 
Architecture designed to awe
The prestigious Architectural Digest magazine named The Ridge Senior Living's three locations among five luxury senior living communities "designed to stun" in a May 2021 article.
The magazine highlighted architectural features such as the 14-foot ceilings and floor-to-ceiling windows, along with design touches like common spaces that boast local modern art and soft leather seating.
The article also called out the unparalleled lifestyle, with a special focus on dining and wellness.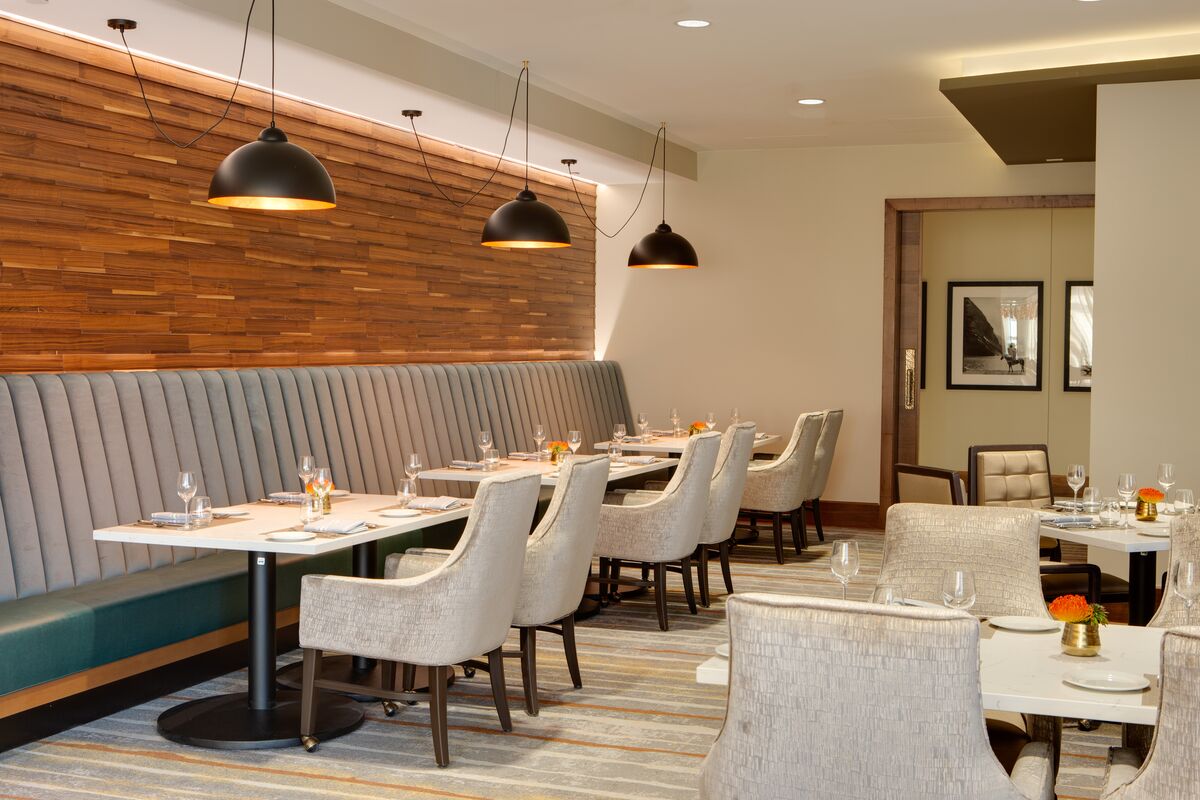 Dining that deserves its own spotlight
Each of the three communities follows its own recipes for success, yet all try to use the same ingredients: They make every effort to use only the freshest, locally sourced fruits, vegetables and herbs; they cater to residents' preferences and dietary needs; and they're inspired by the seasons in every dish they create.
Residents at The Ridge Pinehurst have five unique dining concepts from which to choose. There's  the chef's exhibition kitchen in the Panovista formal dining room, the Beacon Lounge, Pointe Bistro, Alpenglow Bistro, and Timberline Pub.
You never know what the chef and the rest of the culinary team might be whipping up in the kitchen. Typical entrees featured on the menu include lobster risotto and sea scallops. For dessert? Lemon and cinnamon-infused custard, or peach and blackberry pavlova with heavy cream and blackberry coulis.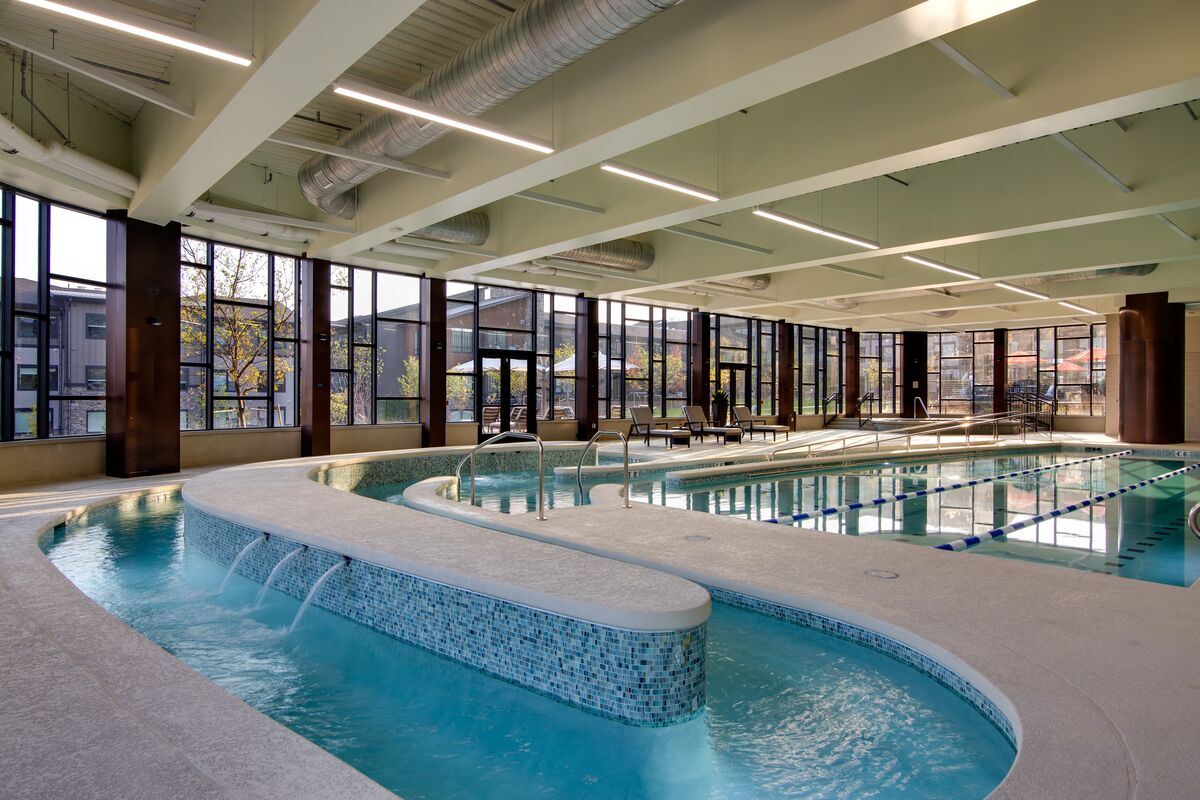 Health and wellness is the hallmark
As The Ridge Pinehurst was being planned, leadership wanted to make residents' health and wellness paramount. So they partnered with a company well known for designing spas and high-end salons around the world. Club Ridge is the result.
Club Ridge is 15,000 square feet dedicated to and specifically designed for a true wellness experience. It includes classrooms for fitness programs, a fitness center with senior-specific equipment, saline lap pool and resistance pool, hot tub and spa. The club even has salon services for massages, manicures and pedicures, and professional stylists who can cut and color hair for both men and women.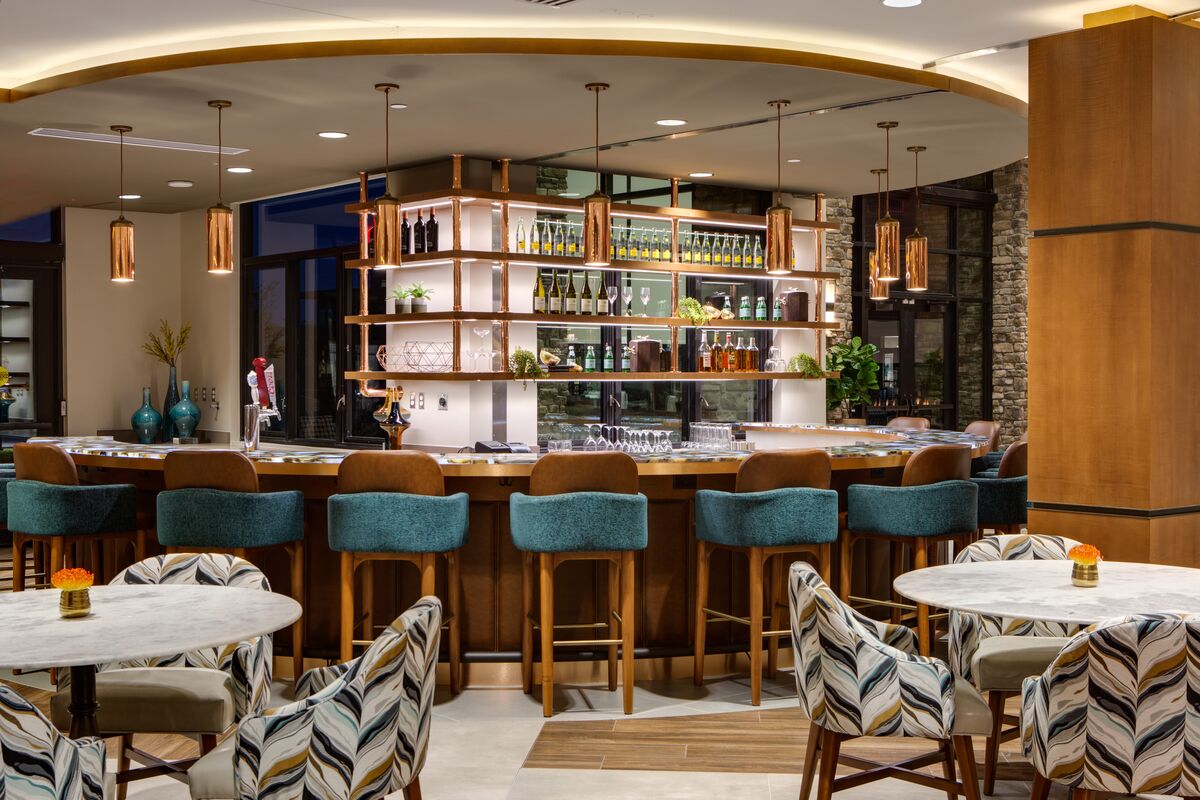 Services and amenities for days of ease, fun and purpose
It wouldn't quite be luxury senior living unless many of life's hassles were whisked out of the way. Every Ridge community takes care of all home maintenance and housekeeping, along with housekeeping in each residence. There are also no utility and property taxes to pay. Basic cable TV is free, as is Wi-Fi in common spaces. That's just a small sampling of available services.
That gives residents more time in their days to explore and enjoy a number of amenities. Aside from the wellness opportunities and dining venues, there are also common spaces like an arts studio, dog park, walking path, indoor and outdoor pickleball courts, a cinema, game room, and more right on each campus. 
Create your own definition of luxury senior living with The Ridge
If you're looking for an upscale retirement community, whether it be for independent living, assisted living or memory care, there's no need to compromise luxury to get exactly what you want, need and expect. The knowledgeable and highly experienced team members at The Ridge Senior Living can help you get acquainted with everything The Ridge communities have to offer.
Begin by contacting The Ridge so we can answer all your questions and schedule a tour of one of our  three locations: The Ridge Cottonwood and The Ridge Foothill in Utah, and The Ridge Pinehurst in Colorado. You're also welcome to call us at 1-877-894-9008. We look forward to connecting with you!