What to Do When Families Disagree on Long-Term Care for Aging Relatives
The time has come when caring for elderly parents or relatives is no longer within your ability. They aren't able to care for themselves independently and need the help of a long-term care community. As difficult as it is to make decisions about senior care, it can become even more challenging when family members disagree on how to best approach caring for parents. Important legal, health and financial decisions often create conflict within the family. 
Fortunately, there are ways to navigate differing opinions and focus on what matters most — getting your parent or parents the care they need in a place they feel comfortable and at home. Here are the most common conflicts that arise among family members when caring for elderly parents becomes an issue and suggestions to overcome those conflicts.
When One Family Member Becomes the Default Caregiver
In many cases, the adult child who lives closest to the relative needing senior health care feels most responsible for, or prefers more control over, the relative's needs. This person becomes the "default caregiver." As this adult child takes on the responsibility of caring for parents or a parent, they can naturally begin to hold resentment toward out-of-town siblings or family members who also want a say in the care. Often the default caregiver feels obligated to provide the care themselves at their own expense.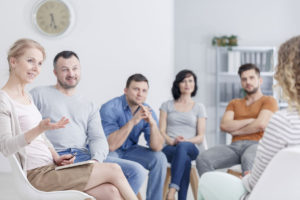 Suggestion:
The cause of resentment between out-of-town siblings and the adult child who becomes the default caregiver is often related to miscommunication. It's possible the children who live out of town are largely unaware of the time and effort the in-town adult child commits to their parent. In this instance, a family meeting should be called. The default caregiver should clarify the parent's needs and level of ability in detail, and then explain in full his or her own personal efforts, including time and expense, that are involved in caring for the parent. The end goal here isn't necessarily an equal distribution of duties, but rather how each family member can utilize their strengths to maximize the amount of help they can offer. Other family members may not be able to lend a hand on a daily basis, but they may be able to help in other ways, like financial assistance or providing alternative respite care options.
When Family Members Have Differing Views on the Level of Care Needed
It's common for adult siblings to have contrasting views about their senior parent's needs. One child or family member may want to pursue in-home personal care, while another may feel like a senior living community is a positive move. The truth is, every family member needs to be heard and become well informed on the choices available.
Suggestion:
In conflicts like these, it's usually best to seek guidance from a trained, experienced professional. Meeting with senior health care professionals like a nurse, therapist and the parent's primary care physician can give the entire family a realistic perspective on the level of care needed — and the risks involved if those needs aren't met. They can also help families get the best tools and resources when caring for elderly parents. Ideally, a professional's diagnosis will help ease the family's contention and allow everyone to make clear decisions that can ensure they're acting in the best interest of their parent or senior relative.
When the Parent or Relative Doesn't Want Additional Care
In some cases, all family members might agree that a parent needs long-term care, but the parent resists any level of additional care. It's a common scenario. The parent greatly values their independence at this time in their life and doesn't want to lose an inch of it.
Suggestion:
The first step in this situation is to help your parent understand you and your family's concern in a loving manner. Explain that moving to a senior care community will help them keep their maximum level of independence for as long as possible. Also, educate them on all the benefits that senior living communities offer. It's likely your parent has a negative perception of senior health care communities, which adds to their trepidation. After seeing how comfortable, accommodating and overall beneficial senior living communities are, your parent may be far more open to the idea of long-term care.
When One Family Member Excludes Other Members
It's possible that one member of your family willingly takes over the caregiver role and excludes all other family members from decision-making altogether. It's easy to see how conflict arises in these situations, especially if the controlling family member purposefully keeps other members in the dark about the true state of the parent's health. 
Suggestion:
It's possible that a family member who excludes all others believes he or she has a better handle on how to care for the senior relative or has more of a right to make decisions on the senior relative's behalf. Above all, it's important to try to be understanding during this time. If health care needs are being met in a safe way, the best course of action may be to simply let the controlling family member know you are willing and available to help in any way you can. However, if you believe health needs are not being met or cannot contact your parent or senior relative, there may be cause to confront the controlling family member. It's best to address the situation with the rest of your family in a united front and reasonably explain your concerns. In extreme circumstances, legal action may be the best course of action, especially if the health of your loved one is at immediate risk.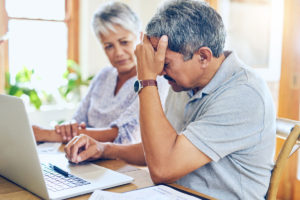 When Cost, Inheritance and Financial Aftermath Are Issues
One of the most common family conflicts that arises in arranging long-term or additional care is how to pay for it. While programs like Medicare, Medicaid and veterans benefits can help, many families are left paying for long-term care themselves, which leads to questions of which family members can or should contribute.
Suggestion:
This scenario is another important time to call a family meeting. First, the family should research the approximate cost of care based on needs. Then, the family needs to establish a reasonable dollar amount they can collectively contribute to the appropriate level of care. It's in everyone's best interest to be as fair as possible when discussing how much each family member is financially able to contribute. Defining these numbers and making these decisions as early as possible will cause less conflict in the future.
If your parent is truly no longer able to manage his or her own finances, or if they're nearing the end of life, extra measures are needed to uphold financial responsibilities. In these unfortunate scenarios, the family should ensure a living will is written before they enter long-term or hospice care. It is usually best to transfer power of attorney to an individual family member who will act on behalf of the parent or senior relative's estate. A family mediator can also be employed to handle estates and inheritances if additional family conflicts arise.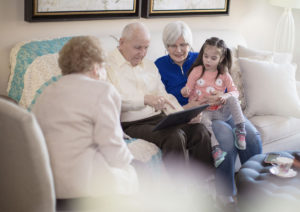 Care You Can Trust at The Ridge
At The Ridge Senior Living, we do everything possible to ensure you and your family are confident in the care your elderly parent or relative receives. Our assisted living and memory care communities are designed to mirror all the comforts of home with the added benefit of having a skilled team of caregivers working around-the-clock to ensure residents are happy, healthy and able to live their fullest lives. And, with the Sagely Family mobile app, residents and families can stay seamlessly connected to their loved ones through real-time updates and photos, giving you more peace of mind than ever. Continue reading to learn more about our levels of care at our Cottonwood, Foothill and Pinehurst communities.