What Is the Difference Between Assisted Living and a Nursing Home?
Comparing the benefits of assisted living to the benefits of nursing home care.
Assisted living? Nursing home care? These living options are sometimes considered one and the same. And though there are similarities in services provided, the two are actually quite different and intended for people with different needs. What are the differences between assisted living and a nursing home? Which is the right level of care for you or your loved one? There's a lot to consider, including the various options for residential care, fees, and the benefits and realities of living in a supportive care environment. Here's a brief overview of assisted living vs. nursing homes, and the questions to ask before selecting one or the other.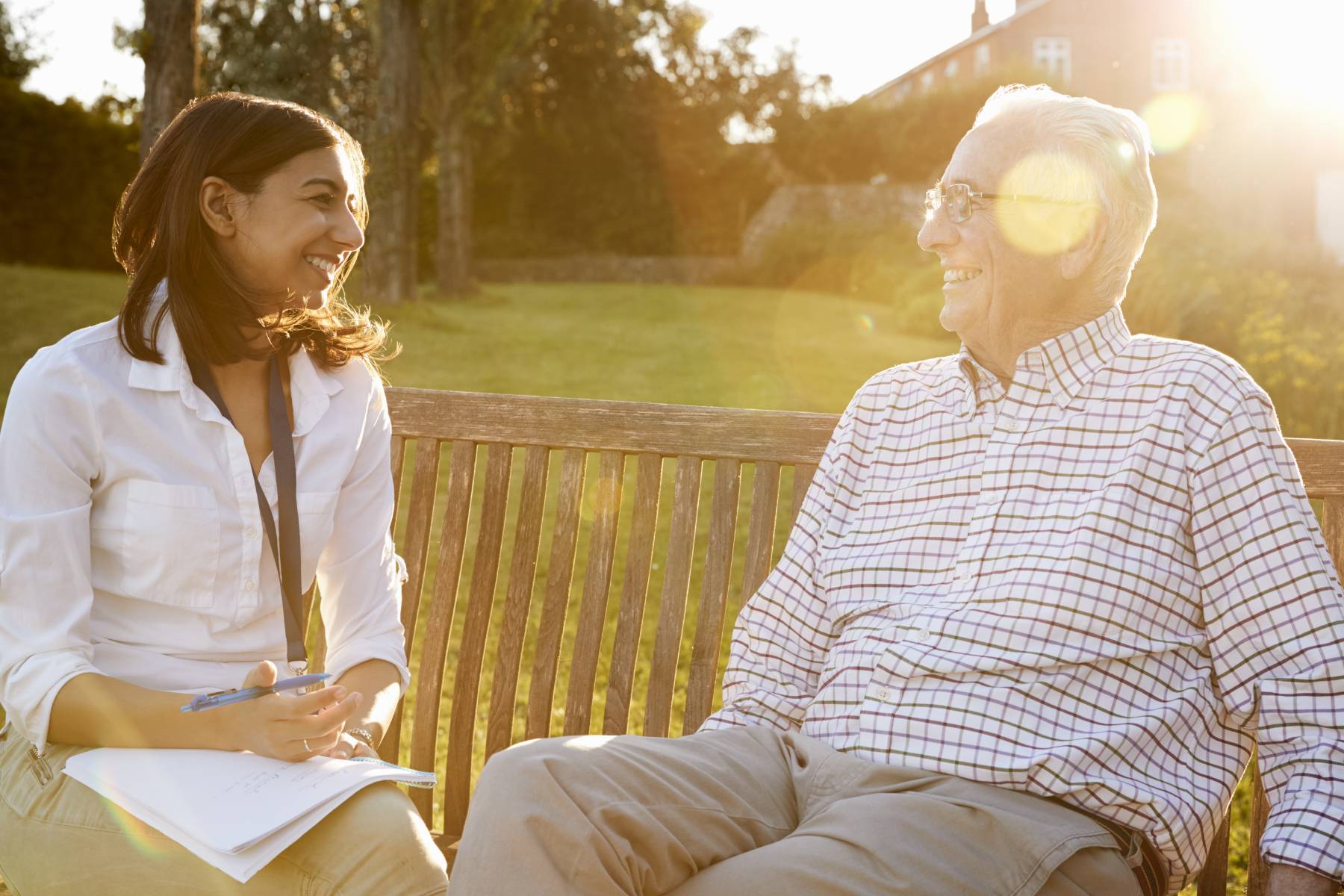 Some definitions.
The goal of assisted living, essentially, is to preserve independence for as long as possible.
Assisted living provides help with the activities of daily living (ADL), such as bathing, dressing, toileting, and household tasks such as cooking and cleaning. Candidates for assisted living may have difficulty driving and need occasional help with transportation. Residents in an assisted living community usually have their own apartment and are free to enjoy all the amenities and lifestyle services the community offers. This is typically the first level of personal assistance and supportive care needed by otherwise independent older adults.
A nursing home is designed for individuals who require assistance with most, if not all, activities of daily living, and in many cases, full-time care — daily, ongoing observation or continuous care for more pronounced medical needs, or because they've become too fragile to manage daily life on their own. Nursing home residents usually reside in a private or semiprivate room or suite, with a nurse's station situated not far away. A nursing home is normally the highest level of care for older adults outside a hospital. Skilled nursing communities are licensed and offer care by trained medical staff, such as a registered nurse or therapist, 24 hours a day. 
The degree of need.
This is often the determining factor in choosing between a nursing home or a residence in an assisted living community. If help with some of the basic activities of daily living is the extent of what's needed — bathing, dressing and meals, for instance — assisted living may be the answer. But if an individual requires daily therapy, IV medication, or the use of medical equipment, a nursing home is better equipped to meet those needs. One area that spans both assisted living and skilled nursing care is medication management. If an individual needs help taking medication accurately each day, both nursing homes and assisted living will provide it, though there may be an extra charge for this service in assisted living.
People who choose assisted living generally need help with:
Daily living (bathing dressing, food prep)
Mental health (depression or isolation)
Medication management
Social support
Answering these questions can help determine whether a nursing home is needed:
Are the needs primarily custodial or medical?
Has a professional medical assessment been completed recently?
Do the needs exceed what a family caregiver can reasonably deliver?
Is the need for nursing care temporary or permanent?
Residential vs. clinical setting.
A nursing home is generally thought to be more of a medical setting, whereas assisted living is considered residential. Skilled nursing residences can feel more "institutional" than assisted living communities, but that's changed in recent years. Skilled nursing residences in a continuing care retirement community have become less like hospital rooms and a bit more like home. Explore the options by touring more than one facility that provides long-term nursing care. Talk to residents. Ask questions. Observe carefully. You may be pleasantly surprised.
Do the same for a number of communities offering assisted living residences. Tour the apartments. Learn about the activities and programs offered. Eat in the assisted living dining venue if possible. Ask for references and testimonials of those whose family members live there.
Medical professionals on-site.
Nursing homes are typically required to have a registered nurse on-site eight hours a day. For assisted living residences, licensed practical nurses or registered nurses must be accessible and on call, but they aren't required to be on-site every day. Depending on the need for regular access to medical personnel, choosing skilled nursing may be the only option.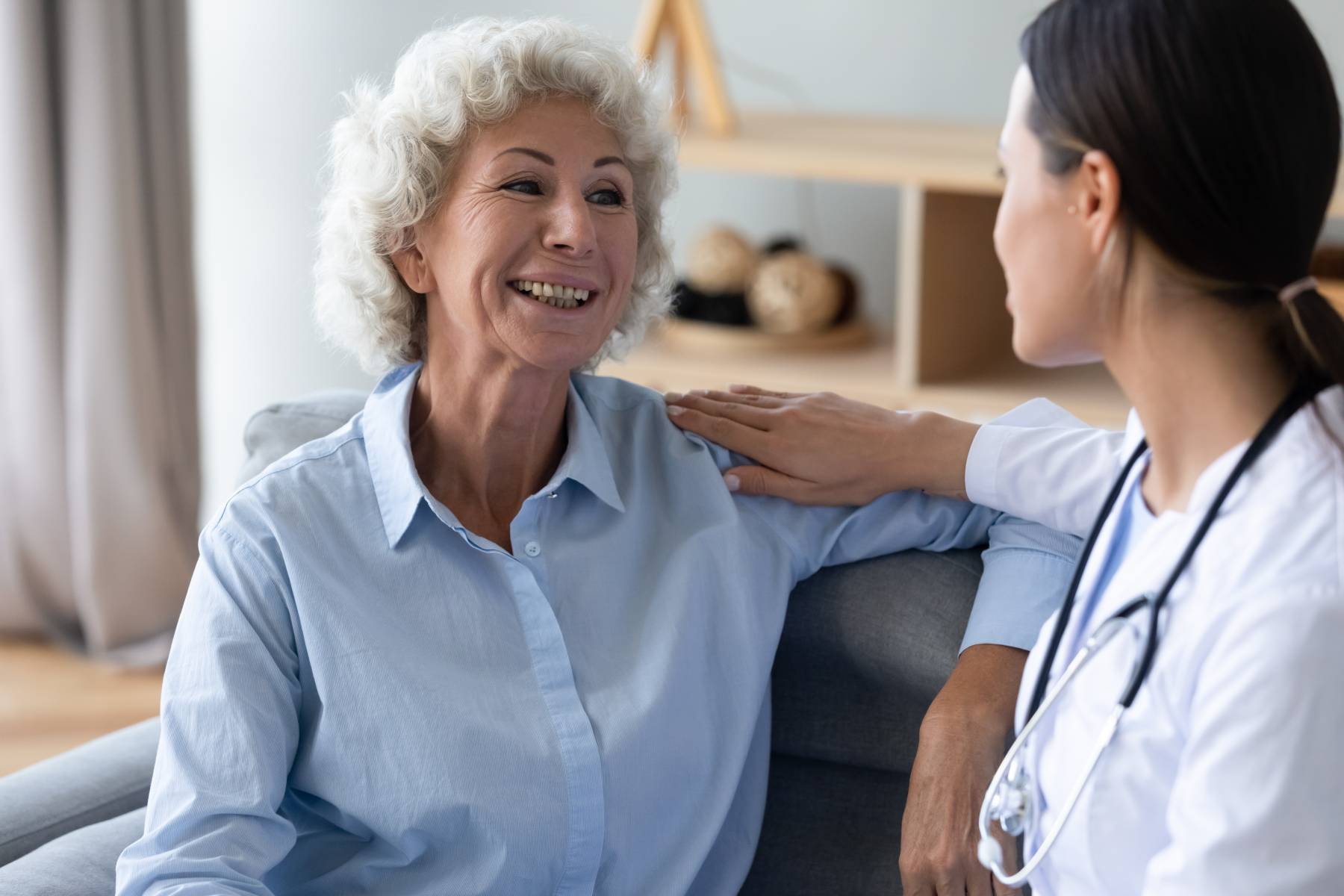 Choosing the optimal level of assistance and care.
Assisted living provides privacy and the chance to extend one's personal independence. It also offers customized care according to the needs of each resident. But assisted living is not a nursing home. Residents have their own apartment with a partial kitchen, full living room, one or two bedrooms, and a private bathroom designed with the physical needs of seniors in mind. Residents may keep their own furniture and belongings. Assisted living offers the safety and security of 24-hour support and access to care. Day or night, help is just a phone call away. You're completely free to continue to do what you can for yourself and to participate socially in meals, events and activities.
A nursing home is the better choice for someone whose needs require full-time medical care or access to services and equipment that are more often found in a hospital than at home. Because nursing homes offer extensive care, they provide more stability to seniors who might otherwise spend extended periods of time in the hospital.
Which is right? Assisted living is more for someone who still has the desire and ability to be somewhat independent but may need assistance with the activities of daily living. Nursing homes are ideal for those who may need more care than an assisted living community can provide — those living with a health complication or who have limited mobility. A professional medical assessment is always advisable.
Find the care you need at The Ridge Senior Living.
You can gain a much better understanding of how assisted living compares to nursing home care by visiting the communities of The Ridge Senior Living and the living options we provide. In fact, this article is an easy way to grasp the basics right now. Whether you or a family member needs round-the-clock licensed nursing care or residential-based assisted living, our communities in Holladay and Salt Lake City, Utah; and Lakewood, Colorado, empower residents to expand their opportunities and maximize independence. Please call us at 1-877-894-9008 to arrange your personal tour.