What Does Practicing Your Faith Look Like When You Move to a Retirement Community?
Moving to a retirement community is a big lifestyle change, and you may wonder how this new environment will affect the way you continue to enjoy certain aspects of your life, like practicing your faith.
At The Ridge, we recognize how religion and faith can play an important role in the lives of our residents; it's part of our focus on wellness for the whole person, including their spiritual side. 
Spirituality and Aging
The process of aging brings many unknowns, and it's very common to feel overwhelmed by all the changes in your life. Practicing spirituality is an effective way for seniors to navigate and cope with the unfamiliar territory of aging. Spirituality — not to be confused with the specific set of beliefs and rituals of a particular religion — is a broad approach to understanding yourself and the world around you, with outcomes like compassion, self-awareness and purpose that can be especially beneficial as you age. 
Spiritual wellness later in life offers numerous benefits, including cognitive health, stronger social connections, support in times of bereavement, identifying a sense of purpose, and even physical health.
Supporting Religious and Spiritual Needs
Residents at The Ridge come to us from varied backgrounds with unique perspectives on spirituality and religion. Whether someone has a lifelong belief system or is newly exploring the realm of religion and spirituality, we encourage and facilitate practicing faith and spiritual wellness in numerous ways.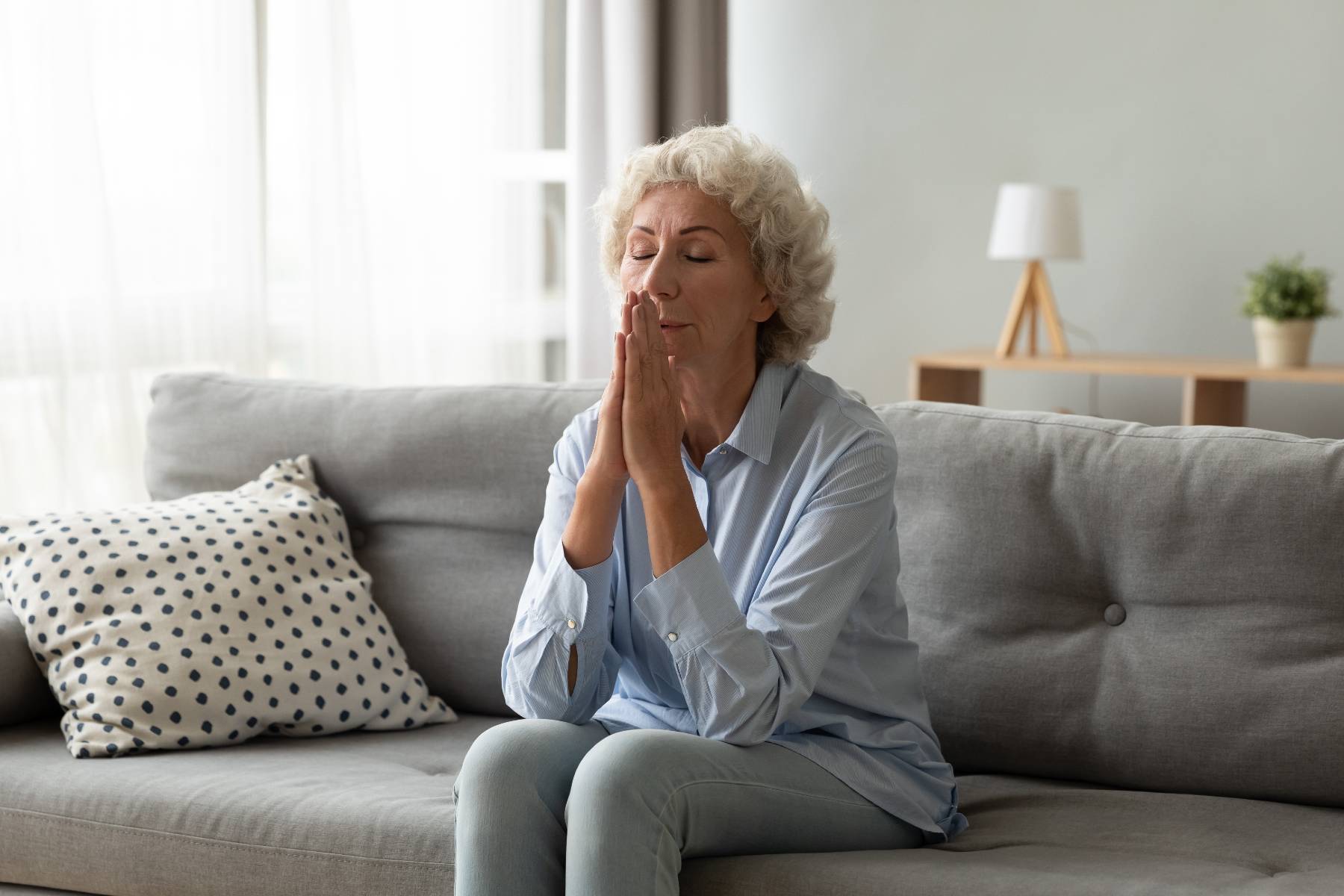 On-site Religious Services
Recognizing the important role practicing faith plays in the lives of many of our residents, we host religious services and programming for several denominations on site.
For example, in our Utah communities, residents can attend various services and programs for the Church of Jesus Christ of Latter-Day Saints throughout the month. The Ridge Cottonwood offers weekly Sunday services, as well as Sunday School and Priesthood Meetings, and observances like Family Home Evening during the week. Similarly, members of the LDS faith living at The Ridge Foothill can attend Sacrament Meetings, which are held each Sunday.
Residents who practice the Catholic faith can receive communion within the community on a weekly basis, and The Ridge Foothill residents can attend Sunday Mass on site. In addition, nondenominational Bible studies and worship services are among the regularly scheduled options for practicing faith that allow residents to participate in religious activities within The Ridge communities.
Transportation to Services Nearby
If a resident prefers to participate in religious services with other followers in the local community, a church, temple or synagogue is just a short ride away. We offer church transportation each Sunday to places of worship nearby so residents can benefit from the support of others who share their belief systems.

Meditation and Mindfulness
In addition to programming that supports specific religions and practices, we provide numerous opportunities throughout each month for residents to explore their spirituality. Sessions like yoga and meditation promote mindfulness and self-awareness.
In addition, our thoughtful design indoors and out provides natural spots for peaceful reflection and spiritual contemplation. Beautifully landscaped grounds with inspiring views and inviting spaces (like cozy fire pits) invite residents to enjoy quiet time focused on understanding themselves and the larger world.
A New Stage of Life
A constant like religion or spirituality can play an important role in wellness as you travel life's journey. If you're wondering how you can continue practicing faith after moving to a retirement community, we're here to answer your questions. At The Ridge communities, we welcome people of any faith or no faith. We're all family here. Contact us to learn more about how making your home in an upscale retirement community like The Ridge offers you well-rounded support as you enter a new stage of life.