Seven Senior-Friendly Activities Around Salt Lake City
Looking for some senior-friendly outdoor activities in Salt Lake City? How about a fun way to enjoy the day with your loved ones? We've put together this list of seven ways you can take advantage of everything Salt Lake City has to offer. There's a whole lot going on—from fun in the foothills to a day at the zoo, you're sure to find something to get the whole family smiling.
Take a Scenic Ride
Want to take in some lovely views and stunning vistas without investing a full weekend at the campsite? Hop in the car and haul up a mountain road. There's nothing quite so relaxing as working your way down a winding road, and your family is sure to appreciate all the lovely views and roadside curiosities to discover. If this sounds like the thing for you, check this list of scenic driving routes near Salt Lake City.
Not inclined to drive? No problem. Bus tours and other group trips are available, whisking you, friends and family away on a guided tour of Utah's most beautiful landscapes. Whether you'd prefer a four-day trip to Yellowstone and back or a relaxing afternoon ride along a lazy river, there's something to suit all schedules.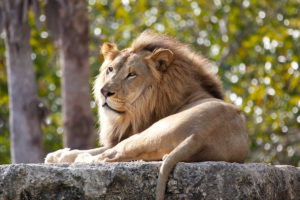 Zoom to the Zoo
Planning a trip to the zoo is a great way to take advantage of warm weather. Utah's Hogle Zoo is a 42-acre expanse with a multitude of simulated biomes, including a recently added savannah area. This is a fun outdoor activity for all ages — from the joy of laughing at the monkey japes in the primate exhibit to the majesty and warmth of a close-knit pride of lions, there's something here for the whole family. Seniors with mobility challenges will also appreciate available electronic convenience vehicles.
One World-Class Museum
Near Salt Lake City's northeastern outskirts lies one of the finest natural history museums in the nation. Located in the University of Utah's Research Park, the Natural History Museum of Utah has exhibits covering the full range of our world's history. Kids will love seeing the fossils of larger-than-life dinosaurs and other prehistoric creatures, while adults will be enamored with the museum's deep dive into Utah Native American history. And with convenient access to fresh air and wide open skies along the Bonneville Shoreline trail, you can make a whole day of your visit.
Attend an Outdoor Event
Salt Lake City is home to a host of exciting recurring events — opportunities to explore enriching culture, music, food and more. The annual Utah Arts Festival is a days long early June event welcoming artists, musicians, craftspeople and other creatives from around the world.
If you're in the mood to explore Salt Lake City's many art galleries at your own pace, you should also check out the SLC Gallery Stroll. On the third Friday of every month, galleries across town open their doors to tourists and locals, giving you a chance to meet artists and explore interesting installations.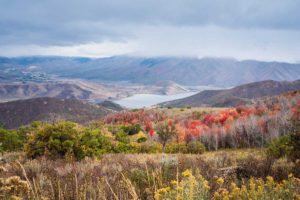 National Parks Galore
In a state with scores of national parks, state parks and nature preserves, there is perhaps no better place than Salt Lake City to explore some of the most beautiful landscapes this world has to offer. Whether you prefer striking mountaintop views or the stunning sight of a red stone canyon, the next adventure is never far away.
Take nearby Wasatch Mountain State Park. Just over half an hour away from the city's center, you'll find miles and miles of unspoiled land to explore, plus a whole bevy of outdoor activities available year-round. For the adventurous sort, hiking and skiing opportunities abound. For the more relaxed, consider camping along a slow-moving clearwater stream, or taking in a few rounds of golf at the popular lake and mountain golf courses.
Cheer On a Playoff Push
If you're big into sports, Salt Lake City is home to some simply fantastic clubs. For basketball lovers, the Utah Jazz present an exciting chance to see an NBA game up close without breaking the bank. Whether you snag a ticket for a home playoff game or attend the tipoff of a new season, Utahans of all ages love to cheer on star shooting guard and local favorite, Donovan Mitchell.
Fancy a bit of football, or just after something a bit more affordable? The AAF is a newly founded competitor to the NFL — the league's local affiliate team, the Salt Lake City Stallions, are the city's newest American football team. For those who favor a more European flavor, Real Salt Lake brings Major League Soccer action to the masses.
A Garden for Green Thumbs
Within Salt Lake City limits, the best green space belongs to Red Butte Garden. Located in the scenic foothills just east of the University of Utah's campus, Red Butte Garden has over 21 acres of well-kept botanicals, both inside and outdoors. It's much more than just a nice view — with thousands of catalogued plant varieties, this is a great place to learn more about the Beehive State's natural beauty and preservation efforts.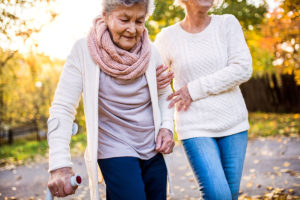 Get Moving — It's Good for Your Health
No matter your preferred activity, simply getting out of the house is proven to produce significant benefits for seniors' long-term wellness. Exposure to sunshine increases our bodies' Vitamin D production, but it's also shown to improve mood and stave off negative feelings. And seniors with Alzheimer's or other forms of dementia show significant improvements in their communication skills after going for a 15-minute walk three times a week. So what are you waiting for? Grab a friend, get your family and go explore!