Use the Senior Pass to Visit National Parks for Free with Friends and Family
Everything You Need to Know About the National Parks Senior Pass
If you love adventure and getting outdoors, the National Parks Senior Pass may be just for you. For individuals over age 62, you can apply for an annual pass that grants you access to national parks at a discounted rate. And for true outdoor enthusiasts, the National Park Senior Citizen Lifetime Pass offers lasting value.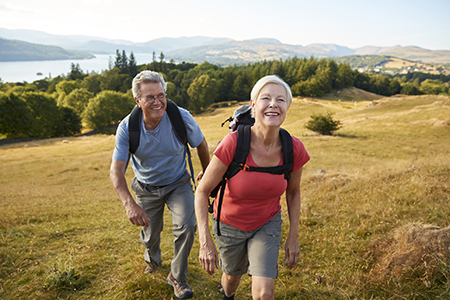 Here are the details.
Based off the "America the Beautiful — The National Parks and Federal Recreational Lands Senior Pass," the senior citizen National Park Pass covers entrance and standard amenity fees, plus day-use fees for a driver and all passengers in a personal vehicle. In park areas where vehicles are not necessary and per-person entrance fees apply, the pass covers up to four adult admissions — allowing friends and family to tag along on walks, hikes and picnics.
To qualify for the National Parks Senior Pass, you simply need to provide documentation of age (62 or over) and U.S. citizenship or permanent residency with a driver's license, birth certificate, passport or green card.
The cost of the National Park Senior Citizen Lifetime Pass is $80. If you prefer, you can purchase an annual pass for just $20. Here's the additional beauty of the  annual option. If you continue to enjoy your visits and find yourself renewing your annual pass four years in a row, you can speak with America's National Park Service about your eligibility for a lifetime pass at no additional cost.
You can purchase a National Parks Senior Lifetime Pass or Annual Senior Pass at any national park or federal recreation site. You also have the option of ordering a pass online through the USGS store. Please keep in mind that if you purchase your pass online, there's an additional $10 fee.
While not every national park requires an entrance fee, most of the popular sites like Yellowstone National Park or Yosemite National Park do — so if you plan on visiting well-known national parks, obtaining a pass is definitely worth while.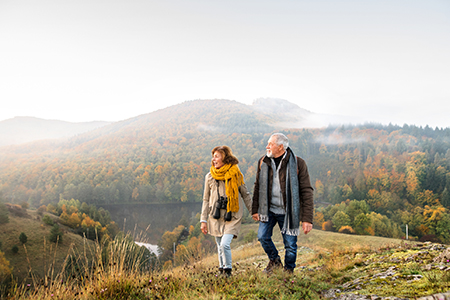 If you're looking for national parks near Salt Lake City, some of the best sites include:
Zion National Park

Canyonlands National Park

Bryce Canyon National Park

Wasatch-Cache National Forest

Monument Valley Navajo Tribal Park
 For national parks near Denver, you might want to check out some of the astonishing sites that include:
Rocky Mountain National Park

Great Sand Dunes National Park

White River National Forest

Arches National Park

Badlands National Park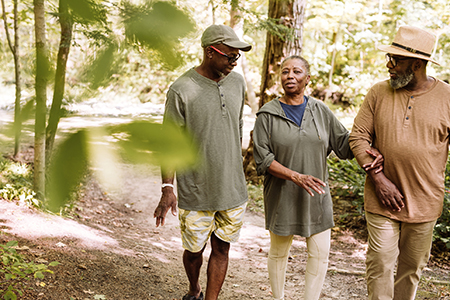 At The Ridge Senior Living, we're proud to support an enriched and vibrant lifestyle for active seniors like yourself. For more ideas on how to stay active or for an in-depth look at some of the best hiking trails near Denver, check out our other blogs.