What Does Sustainable Dining Look Like in an Upscale Retirement Community?
How food is produced and consumed has a major impact on the environment. Consumers are increasingly aware of this impact and now, more than ever, they want to know the meals they enjoy aren't at the cost of the earth or animal welfare. 
What is culinary sustainability?
Culinary sustainability means protecting resources so that food sources remain available for generations to come. Everyone in the food system has a responsibility for culinary sustainability, from a modest food truck to an upscale retirement community that serves hundreds of residents each day.
What constitutes culinary sustainability may vary from one sustainable restaurant or kitchen to the next, but generally sustainable practices involve efforts like reducing the carbon footprint (whether directly or through the products used), supporting local growers with farm-to-table menu options, reducing food waste and using organic ingredients.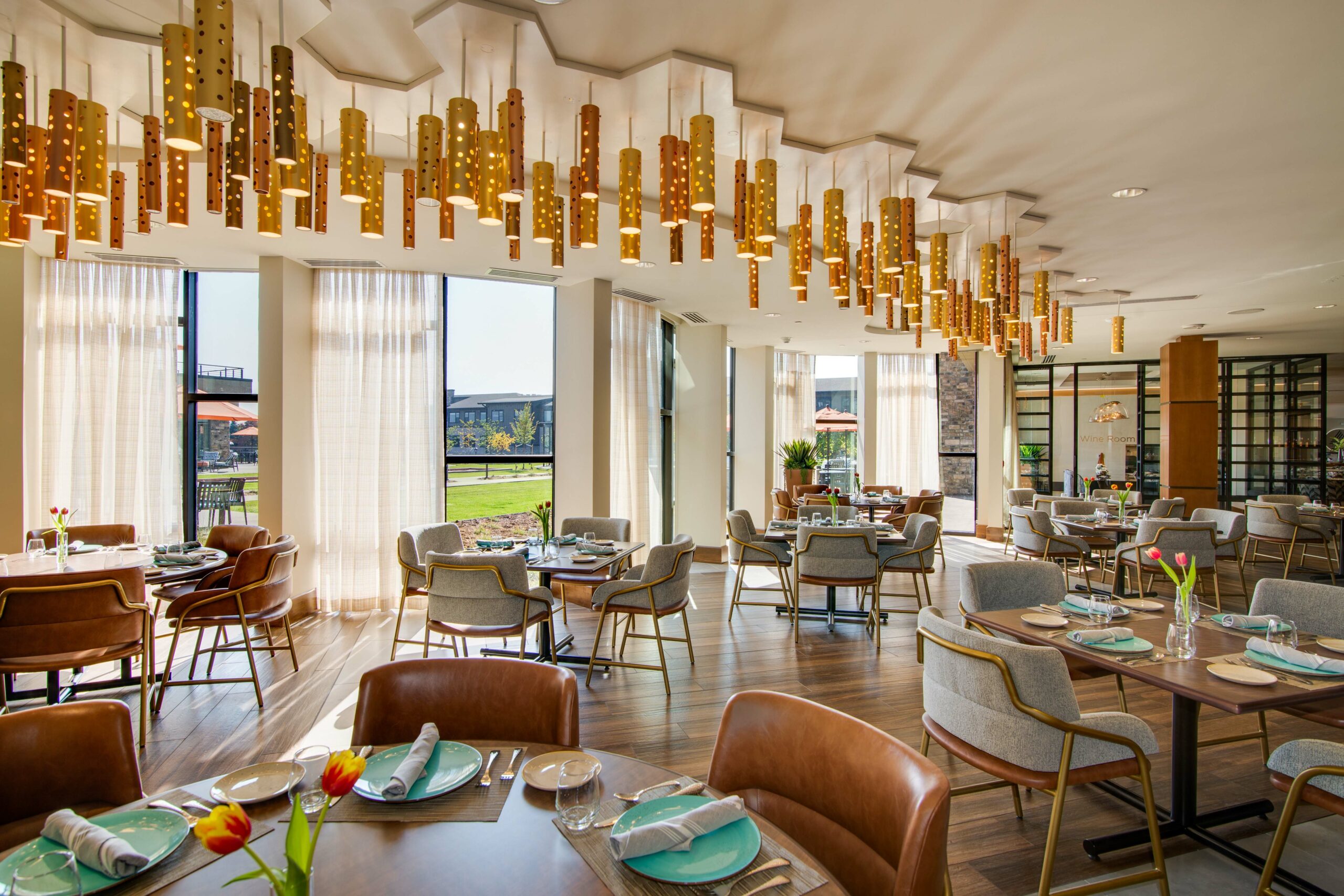 Our Sustainability Scorecard
At The Ridge, we pride ourselves on delivering a luxury dining experience that exceeds our residents' expectations of an upscale retirement community. That means we're continually challenging ourselves to take our menus to new heights, but not just when it comes to quality and flavor. We know our residents also care about where their food comes from, so it means our chefs hold incredibly high standards for earth-friendly and sustainable practices. 
This is reflected in our commitment to selecting sustainable ingredients, sourcing food from producers who share our commitment and buying local food whenever we can. In fact, our passion for sustainable dining led us to create a sustainability scorecard to hold ourselves accountable to the standards we know matter most to our residents.
Highlights of our 2021 scorecard for The Ridge Pinehurst include:
More than 27,000 pounds of

locally sourced

produce and dairy in support of American family farms (more than double our annual goal!)

100% of milk and yogurt free of artificial growth hormones

100% of turkey served to residents was from birds raised without routine use of human antibiotics

100%

Certified Humane

cage-free eggs (5,580 eggs in all!)

376 pounds of

eco-conscious

/

Fair Trade Certified

coffee (nearly four times our goal!)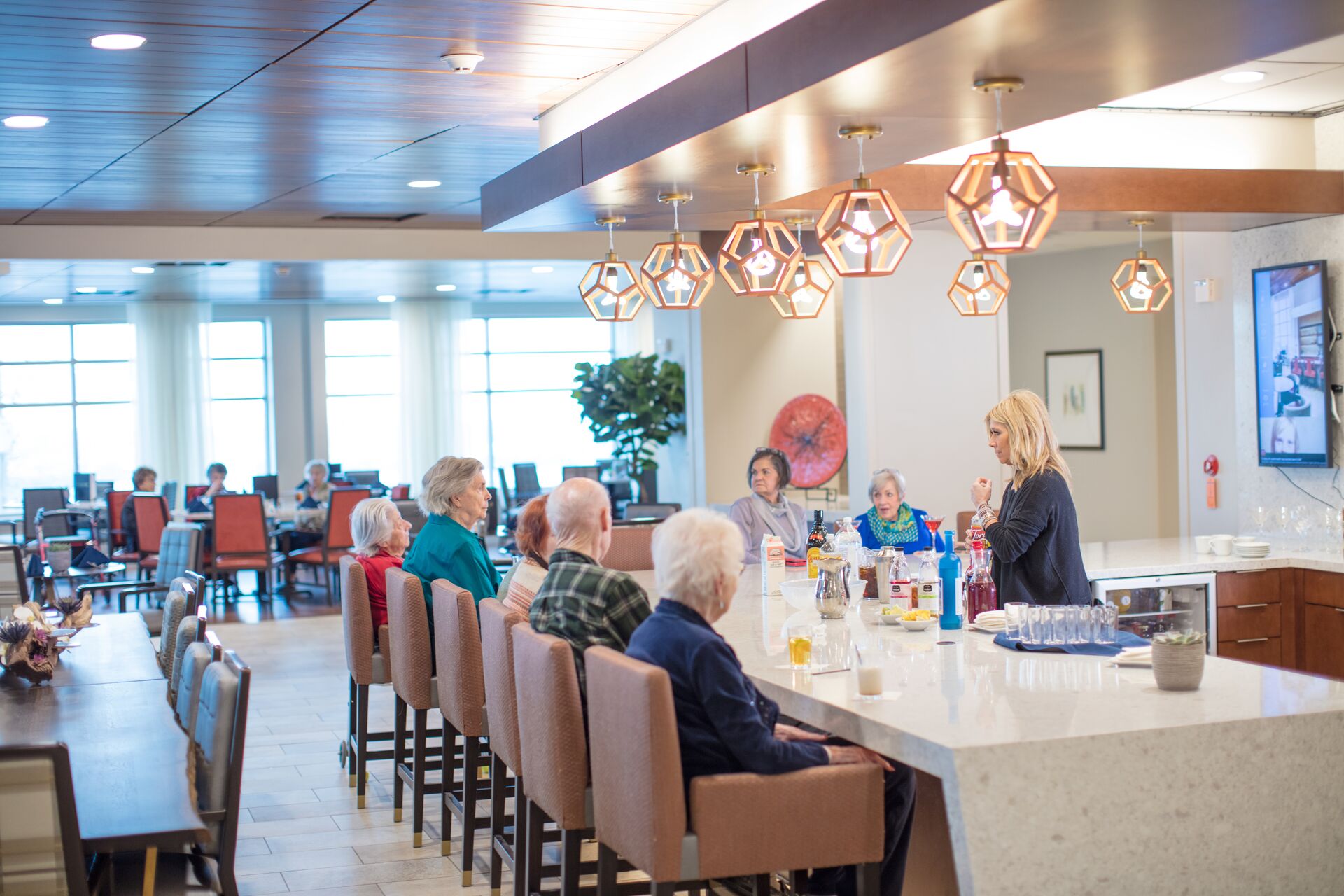 Sustainability Served Upscale
When it comes to luxury living, we know about the ingredients for success in an upscale retirement community: incredible culinary options made from scratch, locally sourced and sustainable food ingredients, and dishes inspired by the seasons that deliver on residents' dietary needs — all thoughtfully and beautifully presented, of course.
Imagine living in an upscale retirement community where the dining experience sets such a high culinary bar that it even exceeds that of many local restaurants. That's what residents are delighted to discover with the five unique dining concepts that define culinary perfection at The Ridge Pinehurst.
Lobster risotto and sea scallops served drizzled with an elegant lemon-chive oil are among the sublime creations that emerge from our chef's exhibition kitchen in the Panovista formal dining room. The fine dining menu is complemented by locally-inspired casual favorites like savory sandwiches and piping-hot pizza, which are available at the  Beacon Lounge, Pointe Bistro, Alpenglow Bistro and Timberline Pub.
You'll find similar mouthwatering selections on the menu at The Ridge Foothill, ranging from comfort food classics to entree selections like the brown ale braised chicken, which comes served with roasted sweet potatoes and Brussels sprouts.
No culinary experience is complete without its final course — dessert. A favorite at The Ridge Cottonwood is the homemade flan, a rich and creamy baked custard with a soft caramel sauce. Residents also rave about Pinehurst's peach and blackberry pavlova with heavy cream and blackberry coulis.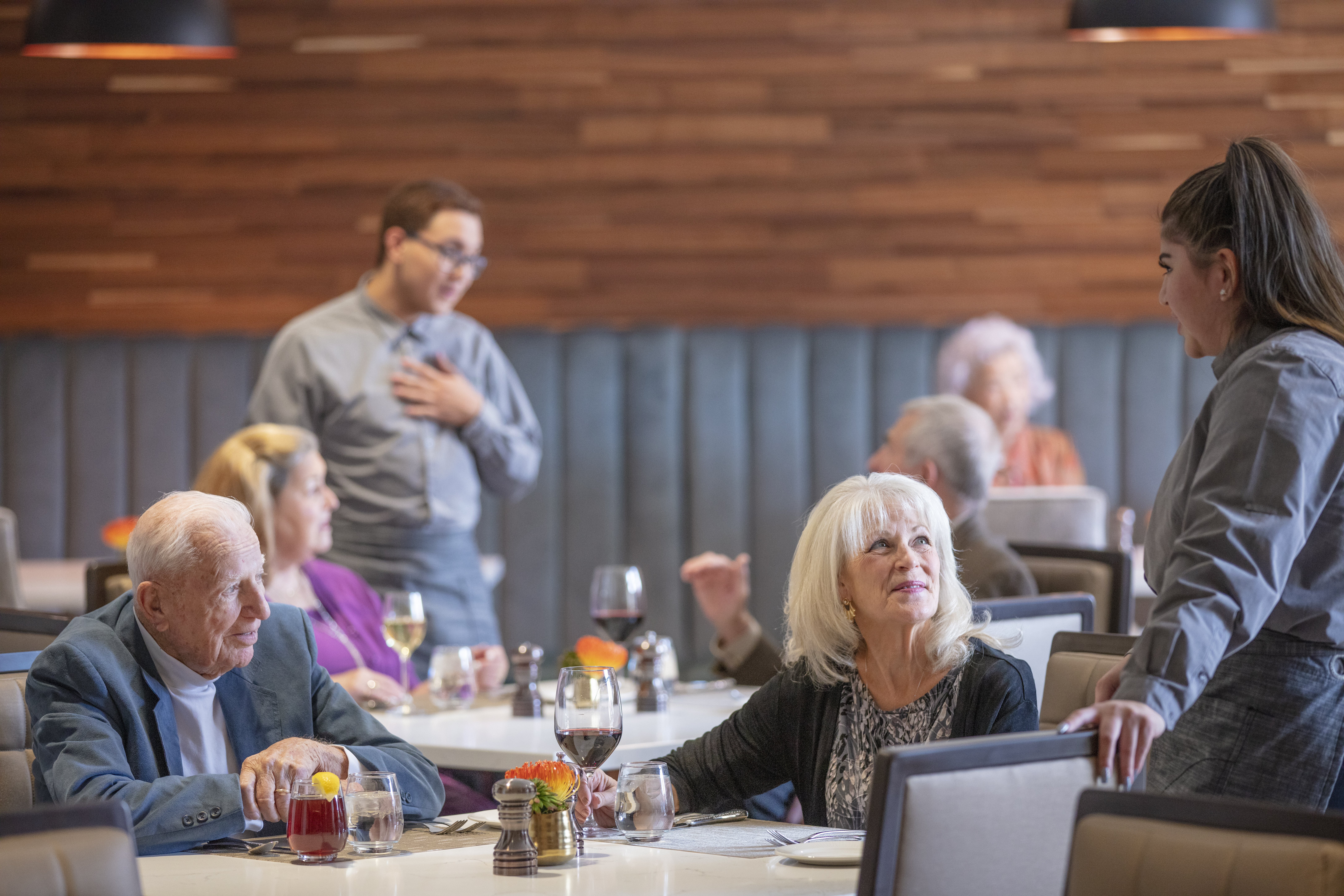 A Complete Luxury Lifestyle
Our exceptional dining is just one aspect of what constitutes an entire luxury senior living experience. Learn more about what luxury living looks like at an upscale retirement community like The Ridge by contacting us.