How to Help Your Parents Transition to An Assisted Living Community
Making a lifestyle change such as moving parents to assisted living can be an emotional strain for the whole family. Coming to terms with the fact that your loved one needs more help can be a challenge in itself. If you're still in your journey on deciding on long term care options for your parents, read this blog post to learn when and how to choose an assisted living community.
If the bulk of the decision is resting with you, you may even be grappling with feelings of guilt. And for seniors, it often means leaving a home where they may have raised a family and lived in for decades, which can seem like another loss – one of many they're likely experiencing. It can also leave them feeling as though they're no longer truly independent.
Even after it's been decided that moving a parent to assisted living is the best choice, it's important to remember there will be a transition time as they get used to their new home. Ironically, today's assisted living communities are meant to increase independence by offering services and support for seniors to live life to the fullest. In fact, studies show that seniors who live in a social environment and receive the right level of assistance with daily activities such as housekeeping, medication management, dressing, bathing, and more actually feel a boost in their independence and overall quality of life.
But for most residents, realizing this can take some time. Here are five tips to help ease the transition when moving a parent to assisted living.
5 Tips to Ease the Transition to Assisted Living
1. Keep things positive. How to convince a parent to go to assisted living can be a challenging task for both seniors and their loved ones. But it's important to remain positive and encourage your loved one to embrace this new chapter in their life. Stay focused on all the benefits moving parents to assisted living can provide, such as no longer having to worry about cooking or cleaning, easy access to social events and activities, the excitement of a new private assisted living apartment, etc. At the same time, though, don't discount their concerns or reservations about moving. Listen and acknowledge how they feel, and encourage them by letting them know they're in a safe place with the support they need, while still having their autonomy.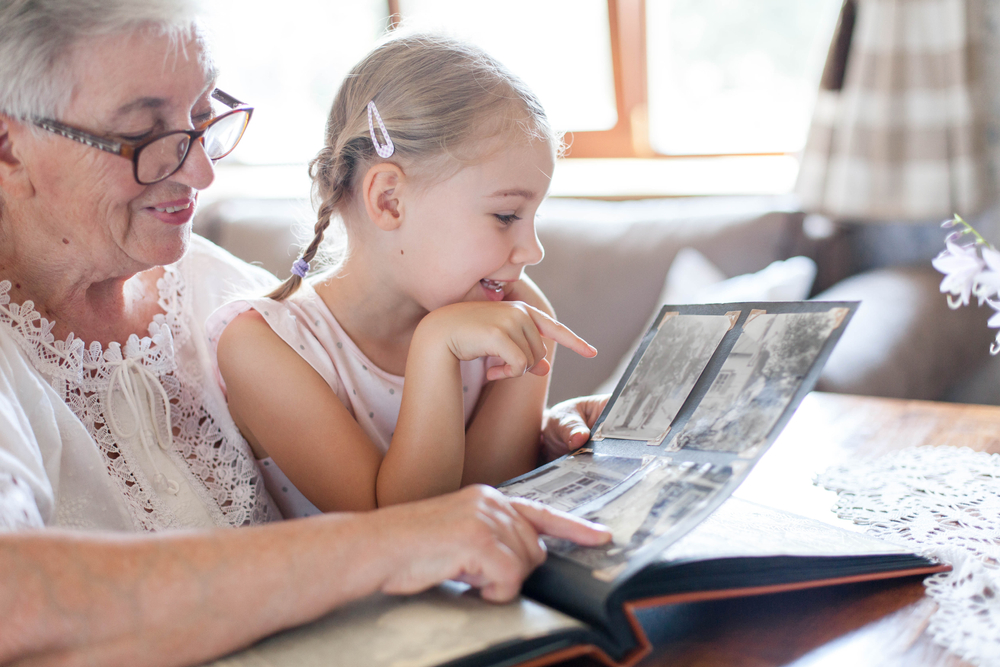 2. Surround them with familiar things. It's important to make your loved one's new space feel like home when putting a parent into assisted living. So, while you may be tempted to buy new things for this new chapter in life, it may actually put them more at ease to be surrounded by things from their old home. Knickknacks, photos, and even furniture that can fit their new space can make it feel more familiar and homelike, and help ease the transition.
3. Help them find activities to try out. Your loved one will have access to a wide range of activities and social engagements they didn't have before, especially if they were living alone. Particularly when they first move in, look at the activities calendar for the month and help them find a few things to try out. Look for something that's tailored to their interests or a hobby they once enjoyed, like chair yoga, painting classes, card games, foreign language classes, and more. Don't see a lot that piques their interest? Talk to the staff at the new community. Activities and events are often tailored to the interests of the residents, and many communities are open to adding new programs to their calendar, especially if it means making a new resident feel welcome.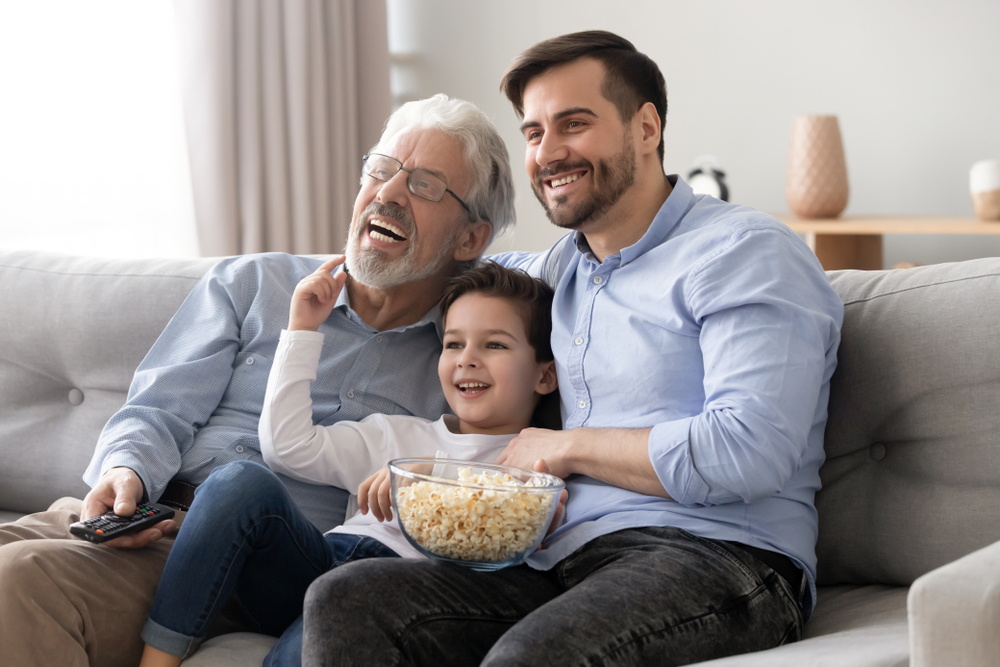 4. Visit frequently, especially in the beginning. Many seniors feel like living in an assisted living community means being left behind by their family and friends. That's why it's often recommended that families visit as often as they can, especially in the beginning. Doing so can mimic how you or others would come by when they lived at home, making it feel more like it's truly their space. If you live far away, here are 8 tips for long distance caregivers of loved ones in assisted living and a comprehensive list of fun and unique ways to stay in touch long distance.
5. Give it time. The time it takes for your loved one to transition will vary. Just be patient and give them the time they need to adjust. Over time, and as they settle in and make friends, they'll begin to see the many benefits moving to a community can bring.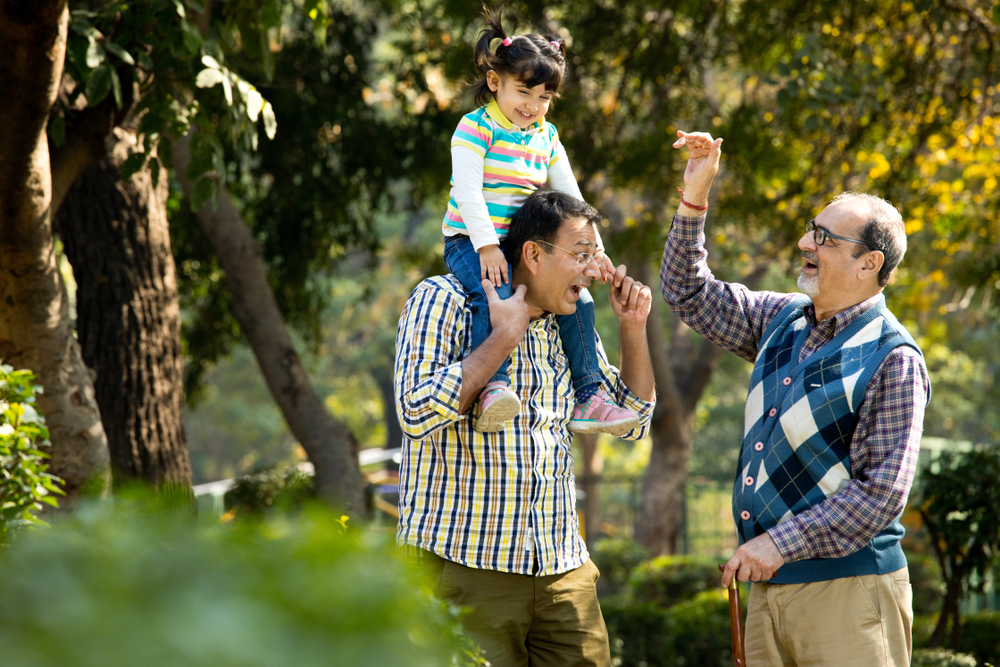 Assisted Living at The Ridge
At The Ridge, we've helped countless families navigate the challenges of moving parents to assisted living. Our focus is on instilling confidence in seniors and their families that this next stage of life can be the most fulfilling yet. You and your family can rest assured that your parent or loved one will be listened to, respected, and cared for in a truly luxury senior living community with a reputation to match.
With plenty of social engagement, a robust activities program, pet-friendly assisted living apartments from studio to 2-bedrooms, and top-notch care, you can be comfortable that you've made the right decision for your loved one.
To learn more about assisted living at The Ridge, contact us through our website or call us at 1-877-894-9008.