How to Keep in Touch with Loved Ones in Assisted Living and Memory Care During Social Distancing Conditions
As we've all heard, our seniors are in one of the highest at-risk groups for contracting the coronavirus. Assisted living and memory care centers were faced with the question of how to protect residents, and the difficult decision was made to social distance, i.e., close the communities to all but essential workers. In many cases, residents aren't even allowed to leave their apartments.
Needless to say, it's been agonizing for everyone, especially knowing that the coronavirus crisis could last for weeks, or even months. This is uncharted territory for all of us. We're stressed and frightened.
While we can't change the rules about social distancing from our loved ones in assisted living and memory care, families all over the country are finding ways to stay in touch during the COVID-19 pandemic without visiting in person.
Knowing that residents in assisted living and memory care may have different abilities and options for connecting, below are three lists to inspire you. Please take care and be well!
Creative ways to stay connected during social distancing:
With Loved Ones in Assisted Living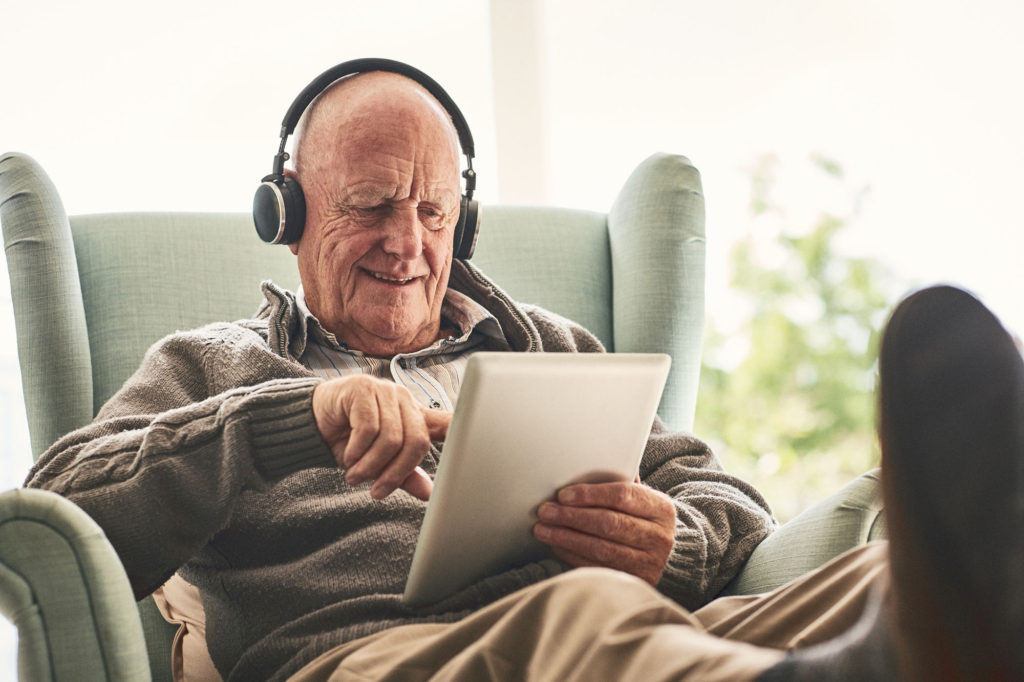 Virtual Reading Group – Many communities will let you drop off items for loved ones. If you and your loved one both have readers, explore the site Goodreads.com together, and pick a few books to read at the same time. Then see who can write the best review to post — you were good at writing book reports (right?), so this should be a snap.
Watch Movies Together – Yes, you can do that from separate locations! Download KAST or a similar group communications app, and have your loved one do the same (or get a little help from a staff member). You can use the app to connect for chats and also to watch movies together. There's nothing as heartwarming as enjoying a good comedy together and hearing each other's laughter!
Rediscover Social Media – Be sure to keep your social media pages filled and updated so loved ones can see photos of what kids and grandkids have been up to, then explore them together each time you talk by phone. Don't have an Instagram or Facebook page? Now's the time to hop onto the social media train! Loved one doesn't have a tablet? You can still order tech items online.
Get Competitive with Word Games – No need to have a board game between you. These days, you can play fun, competitive word games in real time with people in different locations. Everyone's favorite is Words with Friends. Help your loved one find it or ask a staff member to assist. No need for a computer, most can be loaded in seconds right to a smartphone.
Try Virtual Visiting – Suddenly, apps like Whatsapp, Without, Skype and Zoom are becoming more popular than ever. Why? Using your smartphone's cellular or Wi-Fi connection, these apps can practically put you in the same room with someone you love at the click of a button or mouse. These apps allow users to send text messages and voice messages, make voice and video calls, and share images, documents, user locations, and other media.
Go Back to School – With kids at home, everyone can learn something new together, even a new language or the language of your family's heritage. Set up your senior and your family on one of the many language apps available (Babbel and DuoLingo are popular) and start learning together. Or study together with online learning from top universities like MIT.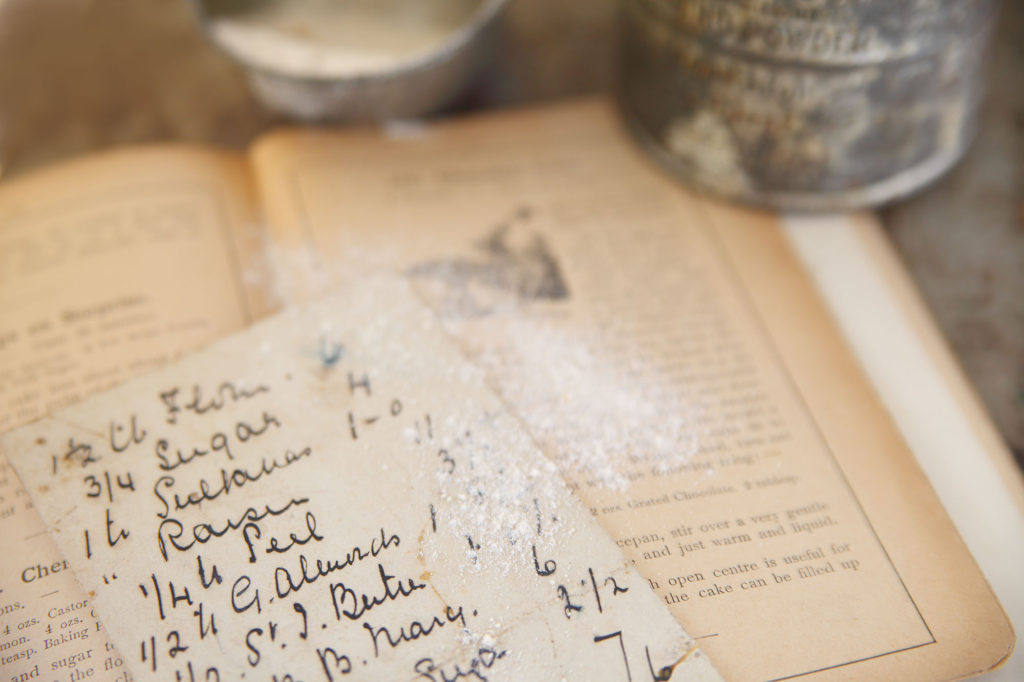 Write a Family Recipe Book – Grandma knows the ingredients for that amazing chocolate cake, but what about you? Ask your loved one to write down all the great family recipes, and you can turn them into a recipe book. You can create a hardbound book right from your computer, complete with photos, for as little as $14.99 on sites like Snapfish, Blurb, and even through CVS.com. A real treasure.
With Loved Ones in Memory Care
Make a Photobook – Now's a great time to make a photobook online and send it. Many online builders allow you to add words, so don't forget to add anecdotes, kids' poems, whatever makes it more personal. Photobooks can cost as little as $14.99 on sites like Snapfish, Blurb, and even through CVS.com. This cherished memento will be read over and over again.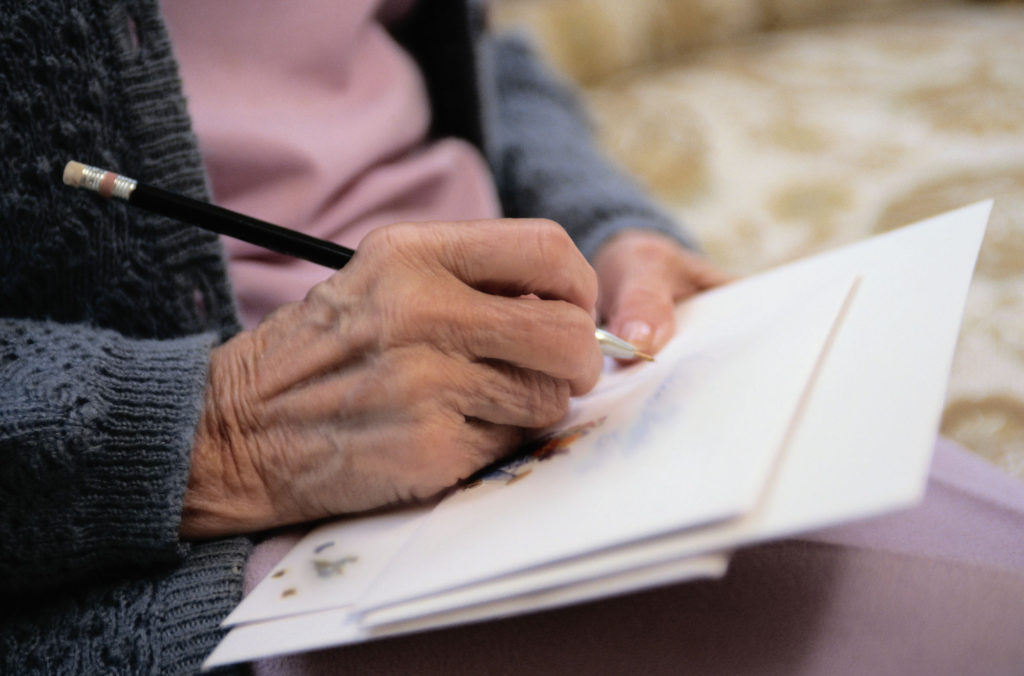 Rediscover Letter Writing – Your parents' and grandparents' generation grew up with an appreciation for the art of letter writing. You may have moved on to other methods, but they still prefer to communicate on paper with the help of a stamp and a letter carrier. And they still get excited to receive a surprise envelope in the mail. So indulge them! Chances are your family will also enjoy this beloved tradition.
Get Crafty – We heard about a family who sent their mom a simple loom and materials to make potholders and other woven items. Not just a great way to pass the time, but a perfect way to build a stash of holiday gifts! With kids home from school, pull out the crafts stuff and let the creativity flow. Grandparents love anything that grandkids make … glitter frames, pencil holders … you get the idea.
Assemble a Gift Grab-Bag – Have the kids or grandkids think up 7 simple gifts (favorite snacks, perfumed hand cream, etc.) Wrap them in pretty paper and put days of the week on each to help your loved one enjoy 7 days of delightful surprises.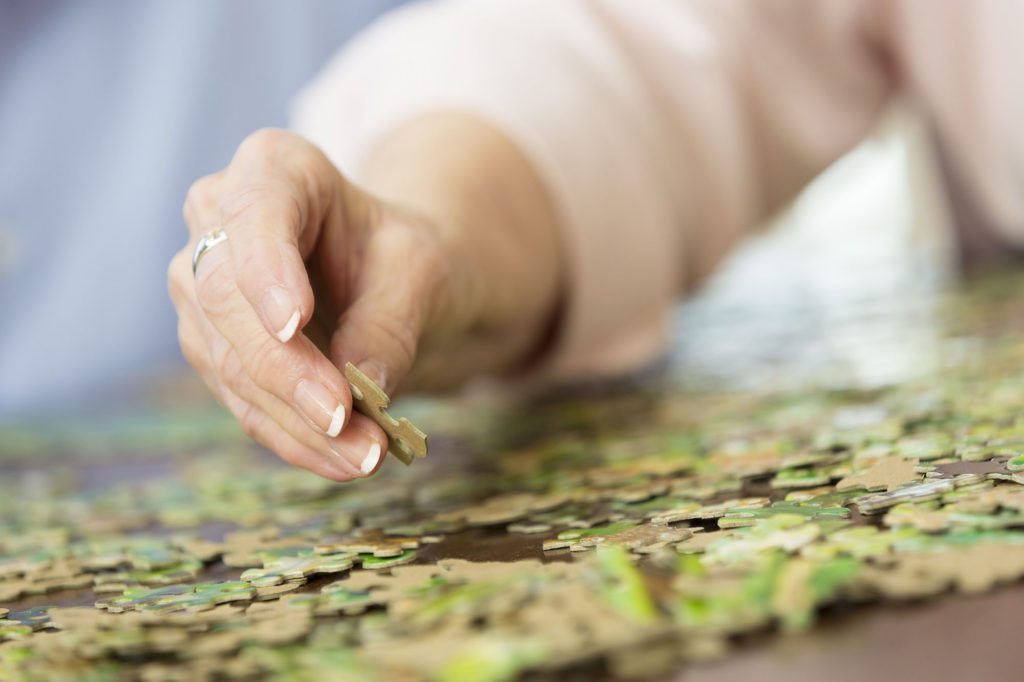 Team Up for Puzzle Time – Instead of buying one puzzle, buy two of the same. Set up a chat and complete the puzzle "together." You could do the same with chess or checkers boards, card games and board games.
With Confined Loved Ones Near and Far:
Bake Goodies for Treat Packages – What's your best-loved cookie or bread recipe? Bake a few treats (a great way to engage little hands) made with love, and drop them off on doorsteps or where your loved one resides. Who says you have to save this activity for the holidays?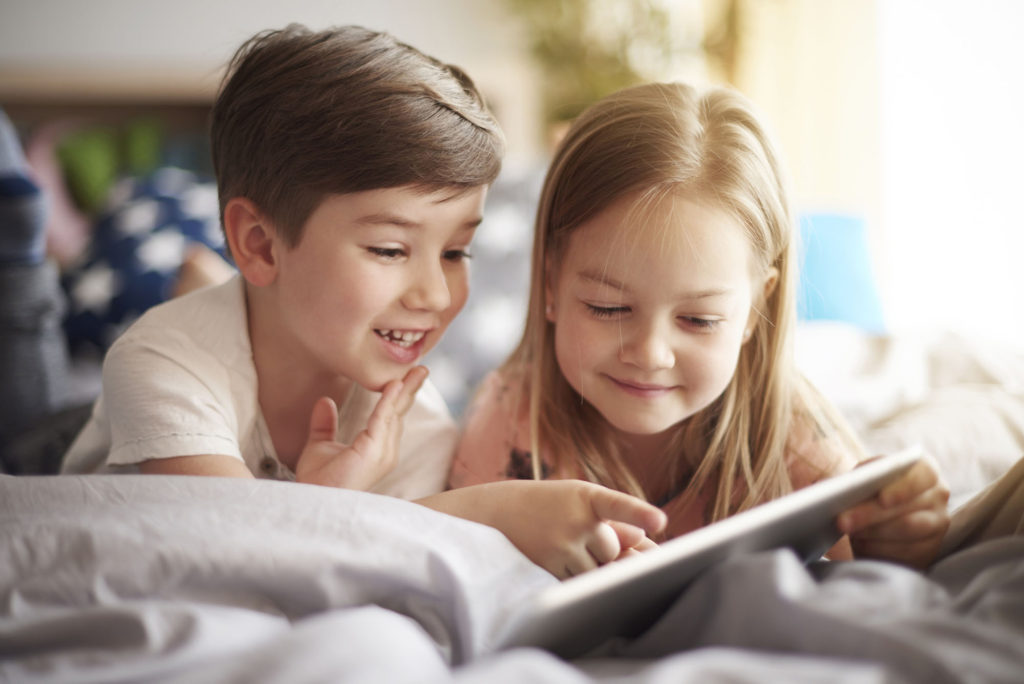 Family Reading Time – Turn on your cell phone speaker and let your loved one read a book to kids or grandkids. Or just gather your bunch together for reading time, then let everyone, including your loved one on the phone line, share their thoughts on the story, characters, etc. — make your own family book club!
Celebrate Spring Together – Select a quick-growing plant from one of the online nurseries and send a little bit of springtime to your loved one. Also buy the same kind for yourself. Then you can both share photos of how the plant thrives each day — especially fun if it suddenly blooms a flower.
Final Thoughts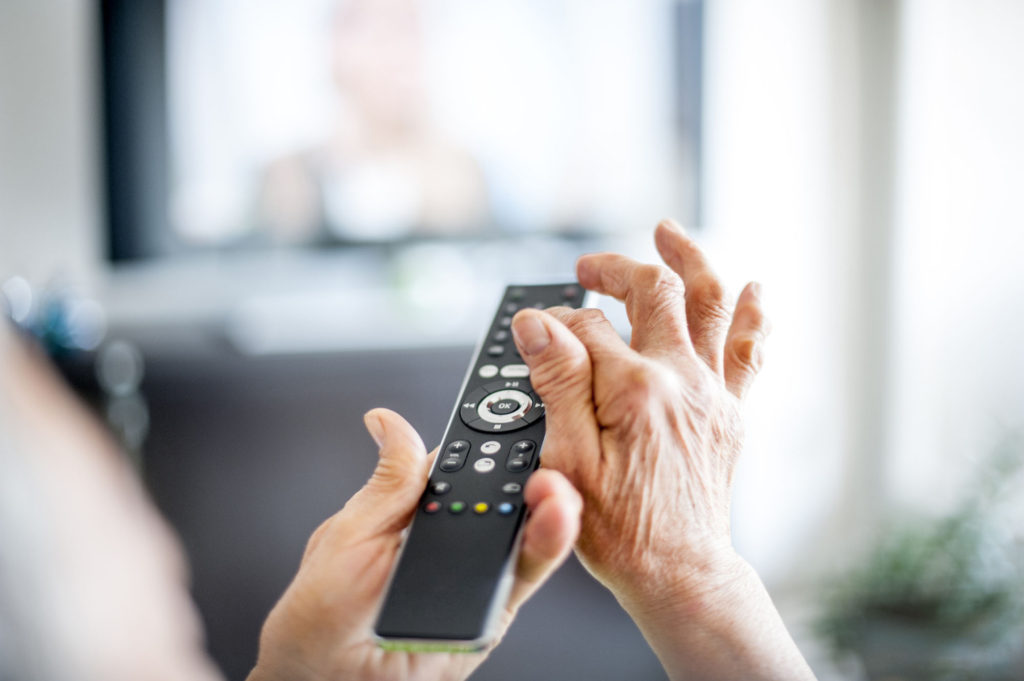 Perform a Tech Check – Seniors definitely love (and rely on) their TVs, VCRs, and music players — they'll become especially important to them during social distancing. Ensure that the equipment is functioning properly. If movie channels aren't typically included in the community's cable package, consider adding some entertainment extras for the time being.
Keep in Touch with Staff – Many families are used to long-distance caregiving if they live out of town, but for other families, not being able to see their loved ones daily or weekly is new and unsettling. Keep in mind that the current social distancing conditions are equally unique to the team members at your loved one's assisted living and memory care center.
With new challenges and decisions occurring daily, plans may not be totally formed about how staff will keep families updated on a loved one's well-being. The senior living engagement platform Sagely, which is used at The Ridge, and a similar platform, Lifeloop, used in many communities, are both designed for remote communications. Be sure to ask directly how the staff at your community intends to keep families informed.
None of us know for sure how long the current conditions will last, but while we're all in this together, let's vow to do what we can to find ways to be together, even if it is long-distance.
Would you like more help and ideas for staying connected during social distancing? See our posts on Family Holiday Activities for Seniors in Assisted Living, Long-Distance Caregiving, and Memory Care Decorating Ideas.