DIY Projects and Holiday Crafts for Seniors
As the weather changes and the holiday season approaches full swing, you may be on the hunt for winter crafts projects for adults. Winter art projects are a fantastic way to exercise your creativity and embrace the true spirit of Christmas. If you're looking to gift something heartfelt and homemade this season, look no further than The Ridge – we're happily sharing our favorite winter crafts for seniors that double as thoughtful holiday gift ideas. And the best part? All these winter crafts for seniors involve built-in social distancing.
Holiday Salt Shakers
Sprinkle holiday cheer all season long. Turn traditional salt and pepper shakers into a winter wonderland with deer and evergreens to set the snowtime scene. Just add salt!
Garland Card Holder
Surround yourself with smiling faces as we usher in the new year. This elegant garland card holder is easy to make and sure to make you feel connected to friends and family. 
Winter Wreaths
When it comes to DIY projects and winter crafts for adults, the options are endless. Use pine cones, pom poms, berries – whatever tickles your fancy. If you're looking to take this craft to the next level, you can even add a toboggan.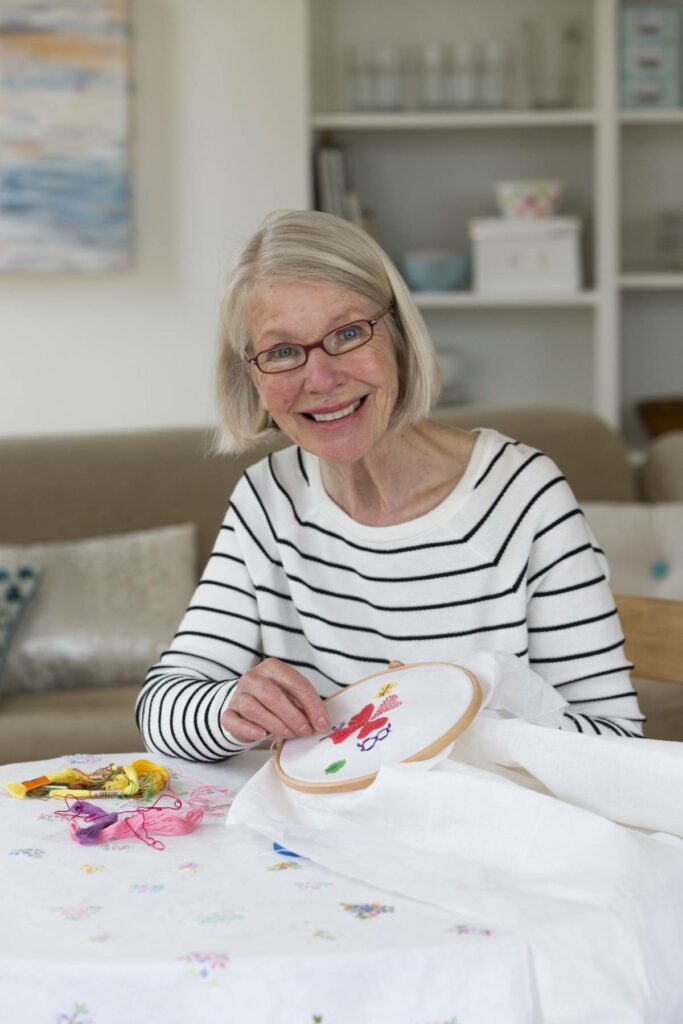 Cozy Cross-Stitch
There's nothing cozier than a stitching in front of the fire on a warm winter's night. Check out these free cross-stitch patterns from Country Living, select something festive and bring it to life. Whatever cross- stitch you're loving this holiday season, your loved ones are sure to love to. These mini masterpieces are the perfect holiday gift for friends and family near and far.
Festive Paper Garland
Spruce up your senior living apartment with this DIY leaf garland. Be sure to add different green tones for a more dimensional look, and don't forget the berries. 
Dried Citrus Garland
If you have a miniature Christmas tree in your senior living apartment, consider this nontraditional DIY garland. String dried fruit on twine, jute or nylon thread, then adorn your tree for an HGTV-inspired look.
Coffee Cozie
Keep your peppermint mocha warm this winter with a homemade festive cozie. Pair with a Starbucks gift card, and you've got a thoughtful holiday gift for that niece who's always on the go! Check out the full tutorial.
Christmas Straws
Decorate red and white striped straws with holly leaves, berries or bits of mistletoe. Sip your favorite chilled holiday beverage and drink up the holiday spirit.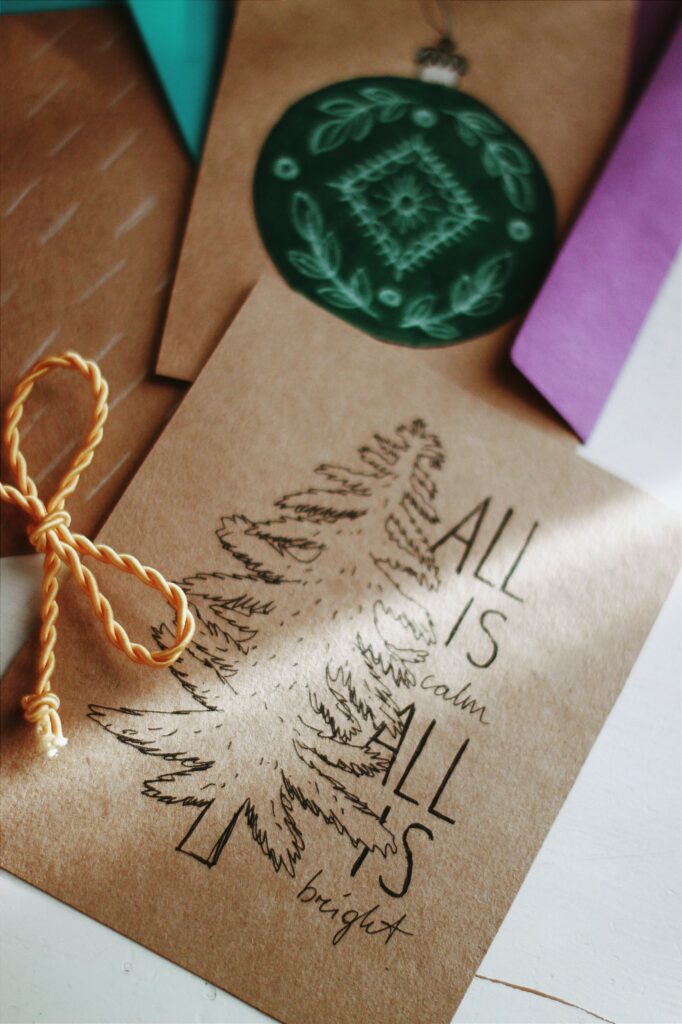 Homemade Holiday Cards
We love these winter crafts for adults! Cards with a personal touch mean so much more. Grab your scissors and try this poinsettia holiday card or explore more DIY holiday card options.
Festive Throw Pillow
Take your throw pillow from year-round to seasonal chic with a few minor additions. Add a ribbon of choice and a bit of greenery to warm up your space and welcome the holidays. 
Rustic Let It Snow Sign
This rustic woodland sign is easy to assemble and adds warmth to any home. Feel free to personalize to fit your space – add your favorite holiday phrase, warm welcome or good tiding. Check out Live Laugh Rowe for the full tutorial.
Chalk Ornaments
This classy ornament is the perfect holiday gift idea. Loved ones will bring it out year after year and think of you as they admire their ornament-clad tree. Simply paint your ornament with chalk paint and decorate using a white paint pen. Embellish with sweater patterns, snowflakes or hand-letter the family name. 
More Ways to Celebrate the Holidays
We hope these winter crafts for seniors keep you busy, in high spirits and full of holiday cheer. If you're looking for other ways to stay active and engaged, check out this blog post, Family Holiday Activities for Seniors in Assisted Living.
Looking for ways to stay connected this holiday season while staying safe? Read about all the unique ways you can keep in touch with loved ones in assisted living and memory care during this time of recommended social distancing. And if there's anything we can do to make your holiday season merrier, don't hesitate to reach out.